Funny Pic Of The Day: 'Due Date' European Premiere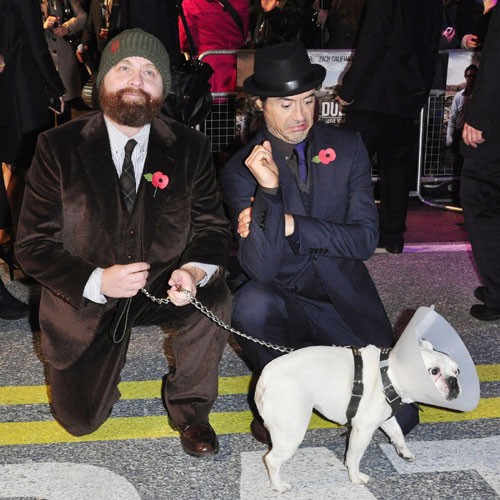 Robert Downey Jr. and Zach Galifianakis posed with Balu the dog at the European premiere of "Due Date" held at the Empire Cinema in London yesterday.
Director Todd Phillips re-teams with his break-out "Hangover" star for the road movie concerning a soon-to-be father (Downey Jr.) and his cross-country trip to make it back in time for his baby's birth -- with the only roadblock being the dubious passenger (Galifianakis) who's along for the ride.

Michelle Monaghan and Jamie Foxx co-star in the Warner Bros./Legendary Pictures production.
Check out some "Due Date" photos here!