'Full House' Cast Reunites For Dave Coulier's Wedding Day (Photos)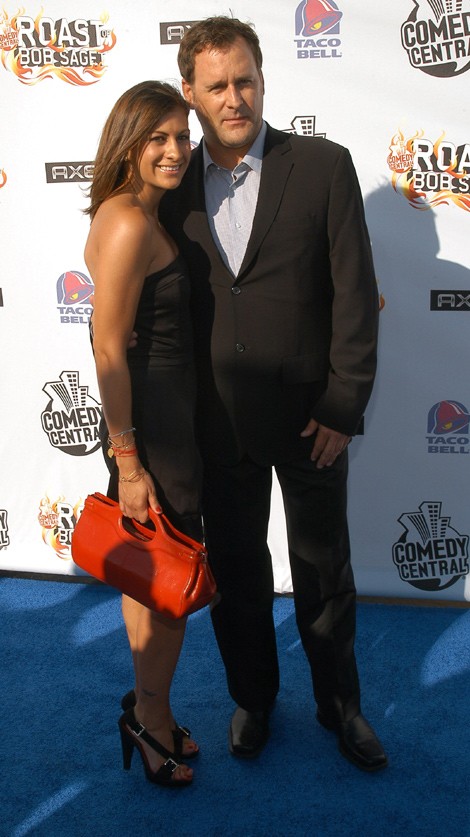 "Full House" ended its eight season run in 1995, and the cast for the hit ABC show not only kept in touch, they are all close friends.  Dave Coulier played loveable Joey Gladstone on the show in the 80s and 90s, and his friends showed up for his rustic wedding to long-time girlfriend Melissa Bring.
In attendance for the event was Candace Cameron Bure, Andrea Barber (Kimmie!), Bob Saget and the ever handsome John Stamos.  
Ahead of his special day, Coulier commented in an interview with "People" magazine, "Melissa has been, truly, my best friend for nine years.  We simply thought we would just make it a lifetime.  I can't wait."
Bure shared the below photo on Instagram, captioned with: "Happy wedding day Dave & Melissa!!! I love you both SO much!!!"
Saget shared this funny photo of Stamos with the caption: "Stamos walking away with wood at Dave's wedding."
Stamos shared a photo of the groom, captioned: "This boy is very happy today - know why?"
The scenery for the wedding in Montana was just picturesque, as evidenced by this photo Saget shared:
Bure and Barber sit next to each other at the country wedding, sipping on martinis:
Stamos, Barber and Bure soak up the sun in the grass for this group picture:
Not in attendance were Mary-Kate and Ashley Olsen, who both played Michelle Tanner on the show.
Congratulations to Dave Coulier and his bride Melissa Bring on their special day!  The only thing that could make this more awesome would be news of a "Full House" reunion show.