Frugal Ashley Greene Won't Fly First Class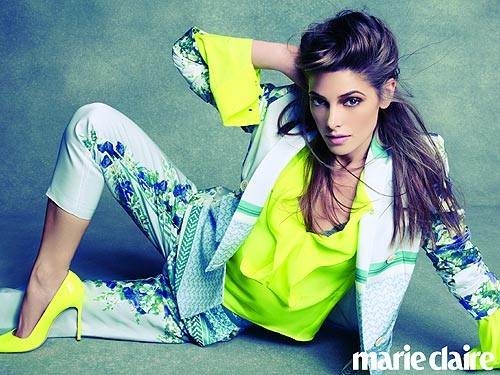 Twilight star Ashley Greene had a hard time adjusting to fame thanks to her role as Alice Cullen in the five-part vampire series.

The young star covers the November issue of Marie Claire magazine and reveals that her money-saving ways are in jeopardy now that she's recognizable.

"Twilight has ruined me. When this is all over, flying internationally is going to be very hard for me. It is just not worth it to buy a first-class ticket, because of the cost," she says. "I'm lucky because my dad taught me to be frugal and save. And that's important because I want to know that I don't have to take an acting job for two or three years if I don't want to and that I'll still be able to make my house and car payments and buy food for my dogs."

Ashley also says that while she's had to make some adjustments to her life because of the fame, she hasn't changed as a person despite some friends accusing her of doing so.

"It was a hard adjustment going from zero to 100 in a day. But it was also hard to talk to [friends], because you don't want to be a jerk. After the movie [Twilight] came out, some people said, 'You changed.' And I said, 'I haven't changed, dude. Your opinion of me has changed because I'm working on this film.' Trust me, my parents would let me know."

See more of Ashley and read her full interview in the November Marie Claire, on newsstands Tuesday, October 23rd.