From Southie to Hollywood, Meet Actor Jay Giannone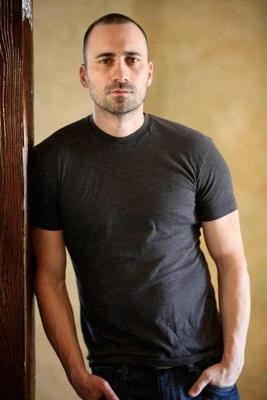 He is the embodiment of the characters he plays on film.  He was Leonardo DiCaprio's technical advisor on Martin Scorsese's Oscar winning film, "The Departed", which he starred.  He is one of the actual "Entourage" which the HBO hit was based upon.  He's been compared to one of the best actors, Harvey Keitel.  He's on his way becoming a household name.   From Southie to a theater near you, ladies and gentlemen, meet Jay Giannone.
You're part of the actual "Entourage" which the popular HBO show was based.  Please tell me about that.
Mark and I have been friends since we were 15 years-old.  I was on tour with Mark and performed with him during his European record deal and rolled around the world with him in the early days. Mark directed a documentary on another rap group I was in later after One Love folded due to Mark's acting career taking off.  But the real Turtle, was a guy named Donkey RIP. He was Mark's assistant who came up with the idea to film the documentary.  He and I had a rap group called Rezawar Dawgs.  Mark directed a documentary on us and that is what spun off the show "Entourage".  Doug Ellin was hired. The rest is history.
When did you know you wanted to be an actor?
I grew up in the theater watching my mother which sparked the acting interest.  She was acting for twenty-four years.  I caught the acting bug in 1994.   In my first film, "Southie", I was able to get my mother an audition and she got the role.
What inspires you to do your art?
Writers who can write a great story.  Certain projects attract me.  I had an identity crisis when my father was murdered when I was 10 years old.  I was running into trouble in the streets.  One morning during school hours as a kid, I snuck in to the Detroit Pistons' practice.  They were playing the Boston Celtics later that evening.  John Salley asked me why I wasn't in school.  A friendship was born and continues today.  He cared.  He offered me tickets to the game that evening and talked me in to going back to school.  He said if I went back that he would give me tickets to every game that he came in to Boston to play.  I was a runner for many NBA players back in the day.  John was also the first person to tell me to go to Hollywood.  He saw something in me.  I was actually friends with many NBA players back in the day, Jordan, Pippen, Barkley, Magic, Bird.  I went to the store for these guys.  They all inspired me to do the right thing.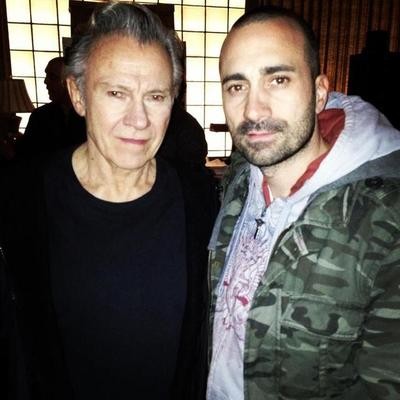 How does it feel to be compared to Harvey Keitel, a living legend?
I'm honored.   It's an amazing feeling.  It's a huge compliment.
What is your biggest accomplishment so far?
My biggest accomplishments are my beautiful 19 year-old daughter and my handsome
13 year-old son.  They are the best thing that has ever happened to me.
Where do you want to be in five years?
Continue to be an actor doing studio films and independent films and working on a great TV show.
What is your method of preparing for a role?
I will talk to the writers.  I will do diligent research.  Most recently, I trained with law enforcement for the film "SAFE" that came out April 2012 with Jason Statham.  I bring my natural attributes to the table as well being a street savvy guy.  I also train in stunt fighting with Arnold Chon, a top stunt man in Hollywood and he is a good friend.
What kind of roles excites you the most, tough guy or heroic?
The roles that excite me are tough guy roles, but I want to challenge myself and play a lawyer or higher ranking police official, or maybe even a doctor.  Hero roles are the best but I do enjoy playing tough guys... even though I'm a pussycat... haa.
What films are you currently working on?
"God Only Knows", starring Harvey Keitel, Paul Ben-Victor, Ben Barnes, Slaine directed by James Mottern.  It's a great cast.  The film is a crime drama mob movie. "The Iceman" hits theaters May 3, 2013.  I play Dominic Provenzano, opposite Michael Shannon, Winona Ryder, Ray Liotta and Chris Evans.  I have a total of four movies coming out in 2013.
What do you want your legacy to be?
To be remembered as a God-fearing, hardworking man who looked in the mirror and liked what he saw and for my kids to feel happy that I'm their father.
Special thanks to L'Etage Magazine for connecting me with Jay.
Stay connected with Jay:
Twitter:  https://twitter.com/Jay_Giannone
Facebook Fan Page: https://www.facebook.com/JayGiannoneFanPage