Friends & Family Urge Lindsay Lohan To Get Help, She Refuses To Go To Rehab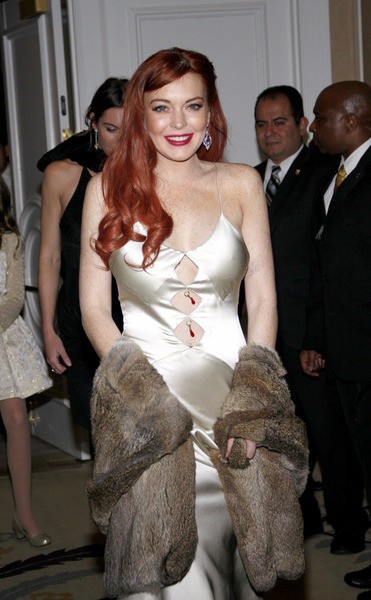 Lindsay Lohan is reportedly refusing to seek help for a problem with alcohol, according to reports.
Last week the actress was charged with misdemeanor assault for punching a woman at a club in New York City. In addition, she was recently charged for lying to police officers about a car crash on the Pacific Coast Highway in Los Angeles in June.
Both her father and assistant are urging the star to get help. Michael Lohan posted on Twitter: "Nobody cam (sic) make her! Only she can... And if I cam help it... WILL."
Her assistant Gavin Doyle also took to Twitter and urged Lohan to "get help." He posted, "@lindsaylohan after bailing you out last night I HOPE and PRAY you get the help you so desperately need. We are ALL rooting for you. Xxx." he added, "Life is NOT a movie it's a reality that needs to be faced."
Meanwhile, the actress' bank accounts were recently seized by federal officials to pay a tax bill. She reportedly owes the Internal Revenue Service (IRS) more than $233,904 stemming from 2009 through 2011.