Friends And Family Gather For Neil Armstrong's Funeral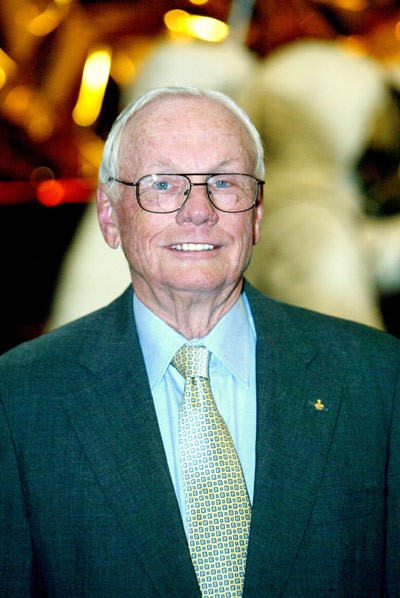 Heroic astronaut Neil Armstrong has been remembered at a private funeral in Ohio.

Friends and family members gathered in Cincinnati on Friday to pay their last respects to the first man to walk on the moon. They including two of Armstrong's crewmates on the historic Apollo 11 mission in 1969, Buzz Aldrin and Michael Collins.

Fellow former spacemen John Glenn, Bill Anders and Eugene Cernan were also among the mourners at the low-key ceremony.

No further details about the service or the burial had been released as WENN went to press.

Armstrong died last weekend, aged 82, after suffering complications following recent surgery for blocked coronary arteries.

A national memorial service has been planned to take place in Washington, D.C. on September 12.