French Montana Spends $100,000 On Birthday Gifts For Khloe Kardashian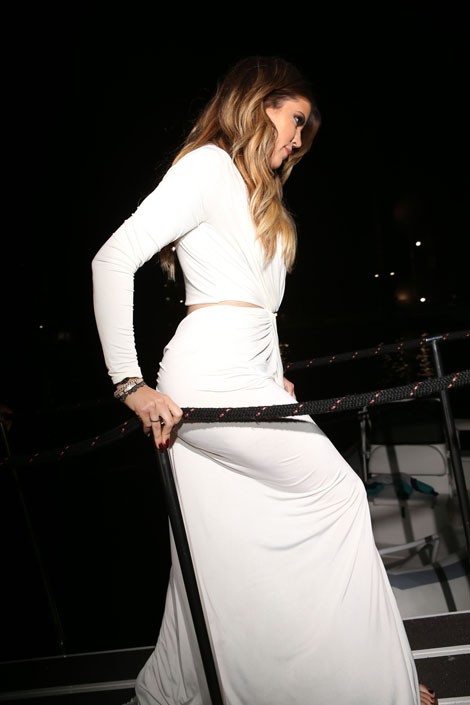 Khloe Kardashian made out like a bandit on her birthday this weekend. Her boyfriend, rapper French Montana, reportedly spent $100,000 on gifts for the reality star.
Kardashian officially turned 30 on Friday, but she began her birthday celebrations on Thursday, partying with friends and family, including sisters Kourtney and Kim and hip-hop mogul Sean "Diddy" Combs and his girlfriend Cassie, at Don Coqui in the Bronx.
According to TMZ.com, Montana gave Kardashian a $60,000 white Jeep Sahara, a $25,000 gold ring decorated with Colombian emeralds and yellow canary diamonds, and two mouth grills worth $10,000.
Kardashian and Montana have been hanging out together for several months but haven't officially confirmed their relationship.
Kardashian and her basketball star husband Lamar Odom split up last year amid rumors of drug use and infidelity on his part. The "Keeping Up With The Kardashians" star filed for divorce in December.