French Montana Adopts Pet Monkey Julius Caesar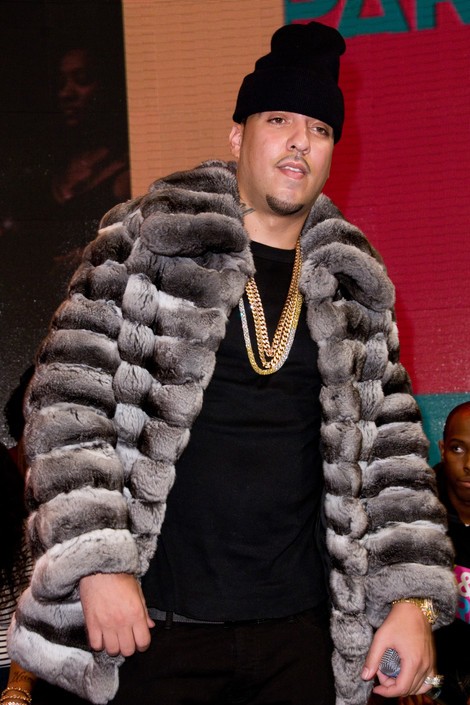 French Montana has followed in the footsteps of Justin Bieber by buying a pet monkey.

The 29 year-old rapper introduced the exotic new addition to his household by uploading a photo of the baby primate on Instagram earlier this week.

Alongside the picture, which shows the monkey wearing a diaper and hugging a blanket, Montana wrote the caption, "This s**t funny when I get high and see I really got a monkey."

He went on to upload more snaps of the mammal, which he has called Julius Caesar, inspired by Roman emperor, Julius Caesar. One shot was of the monkey sitting on his shoulder while they travelled aboard a private jet.

Earlier this year, Bieber landed in trouble with German officials after he attempted to enter the country with his pet monkey, Mally, without the correct paperwork. He failed to reclaim the primate, which was subsequently placed in a European zoo.