French Mayor Claims He Knows Nothing Of Angelina Jolie & Brad Pitt's Wedding Plans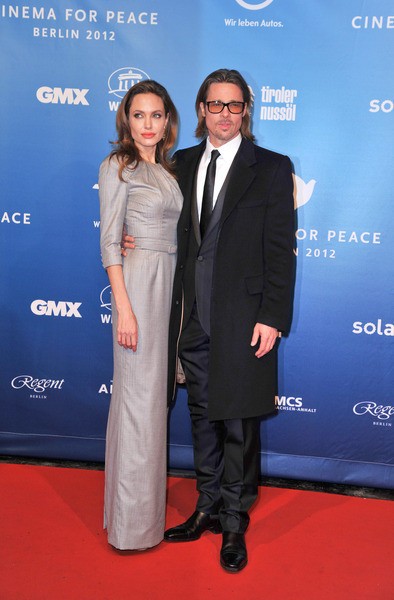 Rumors have been circulating that Angelina Jolie and Brad Pitt are tying the knot in a tiny French town this weekend; however, mayor Michael Latz of Correns has denied that he has any knowledge of the impending nuptials.
Angie and Brad own the 17th-century Chateau Miraval in Correns, which is reportedly where the couple is planning on holding their wedding.
Latz said, "It's nonsense. I've had 50 phone calls and I am telling everyone to get lost because this is tiresome and irritates me."
Of course, Latz wouldn't really be accountable if he was lying about his knowledge of the wedding. So what does he have to lose?
Hello magazine's website broke the news last week that Angie and Brad are due to exchange vows this weekend. In April, the Hollywood A-listers revealed they were finally engaged after seven years and six children together. They originally claimed they wouldn't marry until gay and lesbians could legally wed in the entire United States. Perhaps that's why they are getting married in Europe?