French Kicks To Release New Album, 'Swimming'

French Kicks
are set to release,
Swimming
, the band's second album on Vagrant Records, this spring. The new record will be available exclusively through iTunes on April 1st and in stores on May 20th.
With
Swimming
, French Kicks have delivered their finest album to date. Produced and mixed entirely by the band, the album features some of the quartet's most melodic recordings to date with standout tracks "Abandon", "Said So What" and "Over The World". It is an album that demands your attention by revealing new sounds, notes and harmonies with each listen.
"On this record, we hoped to capture the joy of friends playing together in a relaxed way. We used a lot of first and second takes and tried to preserve a sense of immediacy and discovery that comes from putting things down before you really have a chance to think too hard. It's bolder, and at the same time more intimate, than anything we've done," says guitarist/vocalist Josh Wise.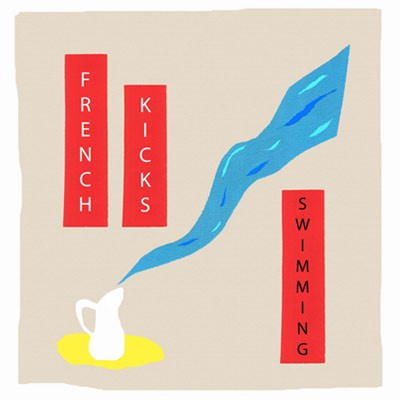 For singer Nick Stumpf,
Swimming
is "by far the closest we've come to getting the sound we wanted." By capturing both the palpable and raw elements, the French Kicks have created a complex yet sophisticated pop album.
The band will be launching a US tour on April 1st with the first of three shows at Mercury Lounge in New York City. More tour dates will be announced soon.
More French Kicks:
Starpulse page
Official Site
MySpace