French Drama 'Amour' Named Best Picture By Los Angeles Film Critics Association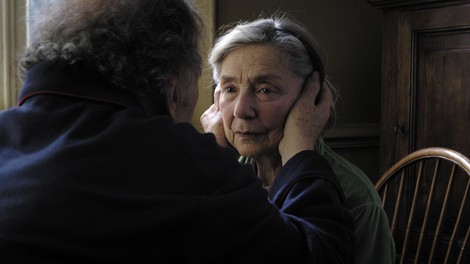 Awards season is heating up, and "Amour" has beaten "The Master" to the Best Picture title by the Los Angeles Film Critics Association.
In the French drama, an elderly couple find their love put to the ultimate test when one of them suffers a stroke and the other must assume the role of the caretaker.
"The Master" director Paul Thomas Anderson picked up the Best Director award, and actor Joaquin Phoenix won the Best Actor award for his portrayal of Freddie Quell, a troubled, alcoholic World War II veteran recovering from post-traumatic stress disorder. Co-star Amy Adams won Best Supporting Actress, beating Anne Hathaway who was nominated for both "The Dark Knight Rises" and "Les Miserables."
Two women tied for Best Actress: Jennifer Lawrence for "Silver Linings Playbook" and Emmanuelle Riva for "Amour." Dwight Henry won Best Supporting Actor for "Beasts of the Southern Wild."
Ben Affleck's "Argo" claimed Best Screenplay, Best Cinematography went to Roger Deakins for "Skyfall," and Dylan Tichenor and William Goldenberg won Best Editing for their work on "Zero Dark Thirty," which chronicles the real-life search for, and killing of, terrorist Osama Bin Laden.
 
"Frankenweenie" was voted Best Animation, and "The Gatekeepers" was rated Best Documentary.