French Director 'Melted' Kelly Brook For Naked Lesbian Love Scenes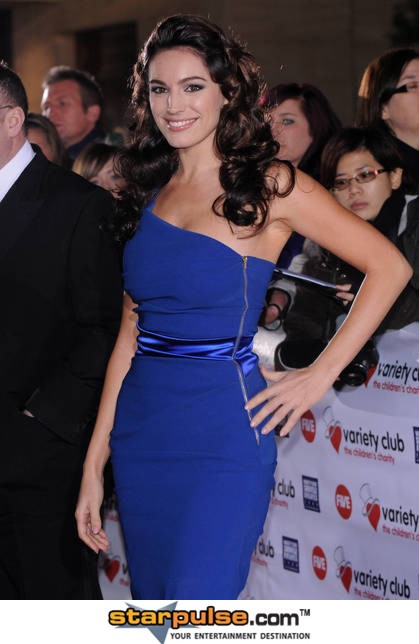 If you want actress Kelly Brook to strip and get sexy with a female porn star speak French.

The British beauty admits French director Alexandre Aja managed to get the most out of her in new movie "Piranha 3D" - because his sexy accent melted her and made her willing to do almost anything.

That included getting naked and performing an underwater lesbian love scene with adult actress Riley Steele.

Brook tells Playboy magazine, "Alexandre is French, so we did anything he asked us to do just because of his accent.

"If he were a ballsy American and asked me to bend over and smile at the camera, I'd be a bit suspicious."

But the former model admits the underwater scenes with Steele were tough: "You have to practice holding your breath and hitting your marks... It's not as easy as it looks."
Click for more great Kelly Brook pictures: