Freida Pinto's Legs Go On Forever In Hot 'GQ' Photo Shoot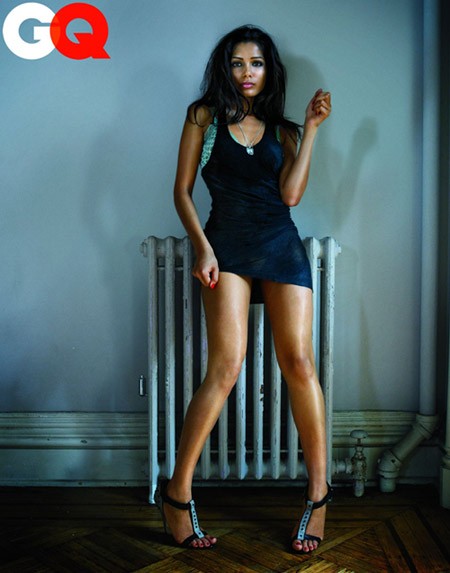 Freida Pinto sizzles in a GQ photo shoot while wearing high-heels and a short dress. She also talked about her career and how it suddenly exploded thanks to Oscar winning Slumdog Millionaire - and how she plans to move on and continue acting.
While Slumdog Millionaire brought Freida Pinto and her boyfriend Dev Patel world-wide fame, the non-stop coverage brought her down: "I felt like people almost got fed up with seeing our faces splattered all over the place," before later saying, "I was like, 'Damn it! I'm not going to get anything serious after [Slumdog Millionaire]!"
Despite her own thoughts on the matter, Pinto has managed to get two highly-regarded directors to cast her. She is in Woody Allen's You Will Meet a Tall Dark Stranger and has an upcoming role in Julian Schnabel's Miral.
For more of Freida Pinto's interview and a slideshow of her beautiful pictorial, head over to GQ.com.
Starpulse.com's Freida Pinto Gallery