Free Love: Miley Cyrus Sings About Sex And Cocaine In Shallow New Party Anthem, 'We Can't Stop'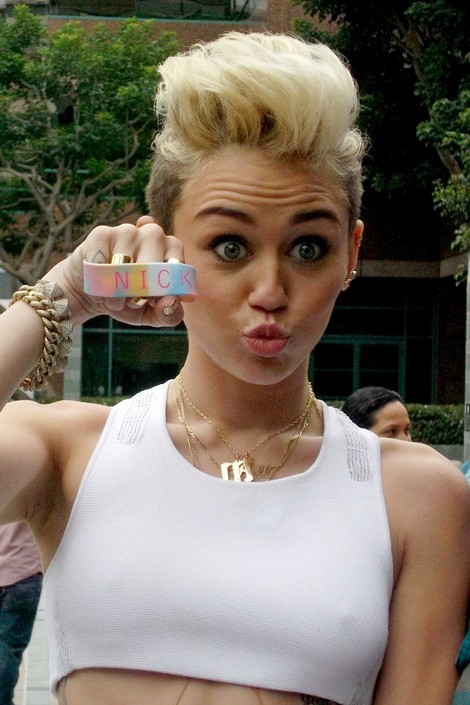 Miley Cyrus released her brand new single, "We Can't Stop," on Monday, and the new song has raised some questions over its lyrics, which include at least one obvious reference to drug use and one that may or may not be carefully hidden.

The song was first questioned because the lyric "Dancing with Miley" sounds like "Dancing with Molly" -- which is a reference to taking ecstasy, according to TMZ.com.

A rep for Mike WiLL Made-It, who produced the track, said that although it sounds like Miley's saying "Molly," she actually is singing "Dancing with Miley." Must be that Tennessee accent coming through.

"We Can't Stop" also inludes the line (pun intended), "And everyone in line in the bathroom / Trying to get a line in the bathroom." Sounds an awful lot like a lot of people lining up to do cocaine.

Mike WiLL Made-It's rep didn't address that part of the song.

The 20-year-old singer also mentions "Red cups" at the beginning of the song, a clear reference to drinking; and she also says everyone at the party "might get some" -- a clear reference to hooking up and having sex.

Miley's debuted the song on L.A. DJ Ryan Seacrest's radio show on Monday, telling him that the song represents "where I'm at in my life right now."

Maybe that's why Liam Hemsworth dumped her.

Last Fall Miley told CNN that her new album is "Not only just for me, but I think it's something that radio needs right now."

No Miley, it's not.


Have a listen...