Frankie Muniz Tells Lindsay Lohan & Amanda Bynes To 'Go Away For A Little Bit'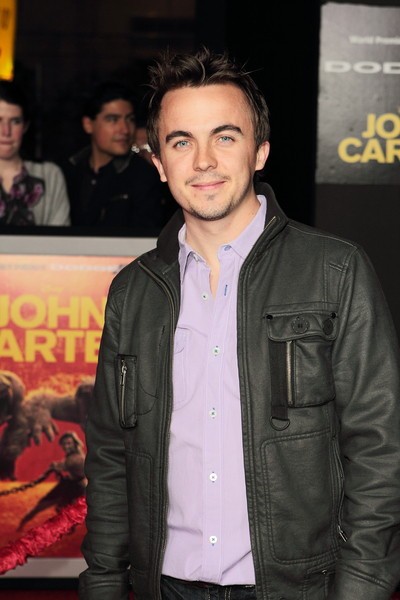 After watching childhood friends Lindsay Lohan and Amanda Bynes suffer from a series of legal and personal issues, Frankie Muniz is encouraging them to take a step back from Hollywood.
The former "Malcom in the Middle" star hung out with Lohan and Bynes as they navigated TV and film careers as children. Muniz remains relatively unscathed from the experience, whereas the actresses haven't fared as well. Bynes has been charged with several driving offenses and has exhibited bizarre behavior in public over the last year, and Lohan has been in and out of jail and rehab. She is currently fighting allegations of probation violation.
The actor says moving away from Los Angeles to Phoenix, Arizona, was life changing, and he advises his former pals to do the same.
He told talk show host Katie Couric, "It's one of those things. I've known all of them - I was good friends with Lindsay, I was good friends with Amanda; I was good friends with everybody...I wanna say, just take a step away. It wasn't until I left the business essentially and moved to Phoenix where I went, 'Wow, that (acting) was amazing, I'm so lucky to have experienced something so amazing', because when you're in it it's just your life...
"I almost just wanna tell them, just go away for a little bit, get away from the world, get away from the photographers and the people following you around and find yourself and maybe you'll be happier."
Muniz hasn't spoken to Bynes, his co-star in 2002 film "Big Fat Liar," for over a year.