Frank Ocean's 'Channel Orange' Released On iTunes Today - Did He Reveal Sexuality For The Publicity?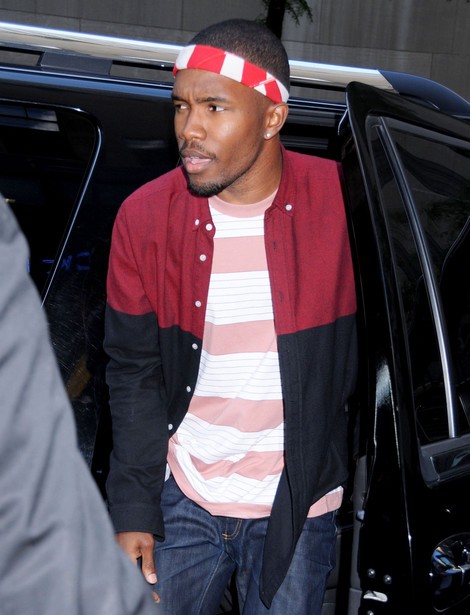 When Frank Ocean revealed that he was gay - or at least bisexual - on July 4th, there were two reactions: "Oh wow," and "Who?" Admittedly, Ocean's work was mainly behind the scenes as a writer (Justin Bieber, John Legend) and his releases were underground but critically hailed within the hip-hop community.
Now, Frank Ocean's first wide release, Channel Orange, is hitting iTunes a week before its physical debut. So did he reveal his sexuality for the publicity, or is there more to it?
The reveal did bring Frank Ocean tons of attention, thanks to a rap/R&B community that has been staunchly against homosexuality in lyrics and interviews. It probably brought him new fans as well, if anyone listened to his tunes after the news broke.
While it seems like a grab for attention, it ultimately appears that Ocean wanted the frank discussion to occur before the release - because there are several tracks that seem to reference his sexuality. The track Bad Religion, which he performed on Late Night with Jimmy Fallon, includes the poignant lines "I could never make him love me / Never make him love me" and "It's a bad religion / To be in love with someone / Who could never love you," which seems to reference the man in his coming out post who has a female significant other but has feelings for Ocean. On Forrest Gump, he sings "Forrest Gump you run my mind boy / Running on my mind boy."
With questions about his sexuality answered before they could even be asked, perhaps we can focus on what's going to be one of the top albums of the year, rather than the personal life of the man behind it.