Frank Ocean Wants Charges Filed Against Chris Brown Over Brawl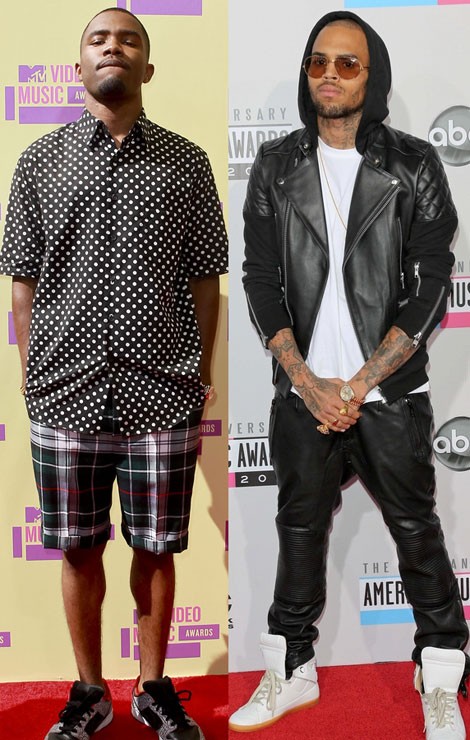 Singer Frank Ocean wants to press charges against Chris Brown after they fought over a parking space at the Westlake recording studio in West Hollywood on Sunday.
Following the incident, Ocean tweeted that he "got jumped by chris and a couple guys."
Ocean sustained a cut to his finger in the incident and initially declined to press charges; however, on Monday Los Angeles County Sheriff officials insisted on investigating the incident. Now it appears Ocean has changed his mind and wants Brown prosecuted for the fight.
Police spokesman Steve Whitmore told the Los Angeles Times newspaper, "Chris Brown is a named a suspect in a battery report. The victim is desirous of prosecution."
Ocean was briefly hospitalized to treat minor injuries to his hand, Whitmore told Complex.com.
Brown could be in a lot of trouble as a result of this incident. He is still on probation for assaulting his girlfriend Rihanna in Los Angeles the night before the Grammy Awards in February 2009.
Over the summer Ocean revealed to fans that he was gay, and Brown was called out by the media after leaving a nightclub in Cannes in July and saying: "man, no homo."
Then Brown tried to clear things up on Twitter, insisting he wasn't trying to offend Ocean. He wrote,  "My Opinion on the whole Frank Ocean subject is ......... Love who u wanna love. It's ur decision. People stop searching for BS."