Frank Ocean Reveals He's Working On Second Album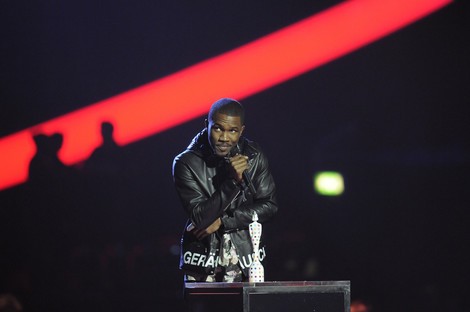 Frank Ocean is hard at work on the follow-up album to the award-winning Channel Orange.
Ocean posted a photo of himself working in a studio to his official Tumblr page. The photographer, Nabil, later shared the same photo on Instagram with the caption, "Frank in the lab.. Making sophomore album game."
Ocean's debut album came out almost two years ago. At the time, the album's canceled album notes captured more headlines than the music did. Ocean infamously revealed he was bisexual in the notes, which were instead published online.
Once the firestorm around his sexuality died down, Ocean's Channel Orange went Gold in the United States and won the Grammy for Best Urban Contemporary Album.  
Ocean actually confirmed he had songs in the works for his next album way back in February of 2013. At the time, he told Rolling Stone he plans to make another concept album following the themes in the hidden track Golden Girl.