Frank Ocean Forgives Chris Brown For Brawl, Drops Battery Charges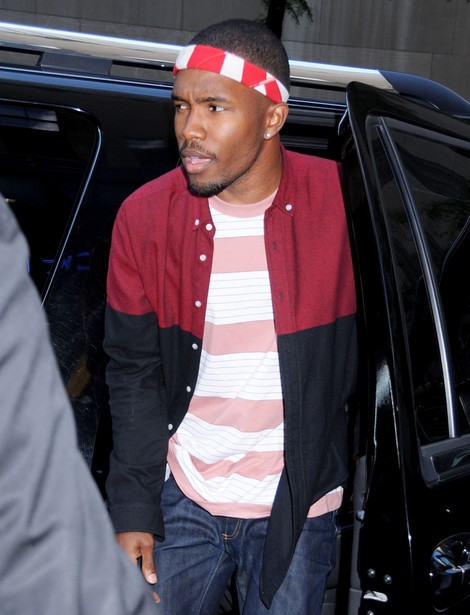 Following their altercation in Los Angeles last week, Frank Ocean has dropped assault charges against fellow R&B singer Chris Brown.
The two singers and their entourages reportedly fought over a parking space outside the Westlake Studio in West Hollywood, and police were called to the scene.
Ocean filed a battery report with police, but he changed his mind about pressing charges.
The singer posted the following statement on his Tumblr page: "As a child I thought if someone jumped me it would result in me murdering or mutilating a man. But as a man I am not a killer.
"I'm an artist and a modern person. I'll choose sanity. No criminal charges. No civil lawsuit. Forgiveness, albeit difficult, is wisdom. peace, albeit trite, is what I want in my short life. Peace."
Despite Ocean's decision, Los Angeles County Sheriff's spokesman Steve Whitmore told the Associated Press that they will continue the investigation because Ocean has not officially told authorities that he wants to drop the charges.
Meanwhile, Brown was reportedly stopped by police on Friday for speeding in Los Angeles. Law enforcement pulled over his black Porsche in Beverly Hills.
According to TMZ.com, police ticketed the singer and let him go.