Fox Executives Eyeing Brad Paisley For 'American Idol'?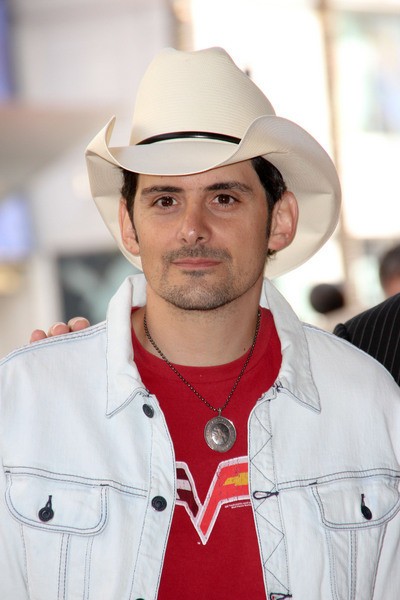 Fox executives are seriously considering adding country star Brad Paisley to the "American Idol" judging panel, according to Deadline.com. Mariah Carey just joined the program, taking over Jennifer Lopez's slot, and the search is on for a replacement for Aerosmith singer Steven Tyler.

Many former "Idol" contestants have focused on country music, including Carrie Underwood, Scotty McCreery and Kellie Pickler, making Paisley a logical choice. He has performed on the show in the past and co-hosted the CMA Awards with Underwood four times.

Paisley is currently on tour until November, making his schedule a little busy to join the series during its typical audition period. However, he will have more free time when "Idol" is set to air.
Meanwhile, rival singing competition "The X Factor" has young hot stars Demi Lovato and Britney Spears on its judging panel, who are joining L.A. Reid and Simon Cowell.
Cowell, who used to judge on "Idol," said of Mariah's new gig, "I like Mariah. I think she's going to find it difficult to say no. You've got to say no to people. She's sweet but I think she'll be great. I got wind of this last week so I knew it was going to happen."