Fox Cancels 'Dads,' 'Enlisted' & 'Surviving Jack'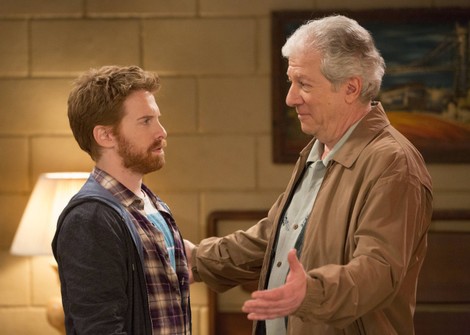 The FOX network has swiftly axed three of its new shows - "Dads," "Enlisted" and "Surviving Jack."
Seth MacFarlane created the multi-camera comedy "Dads," which starred Seth Green, Giovanni Ribisi, Brenda Song and Vanessa Lachey. The series centered on two men in their 30s whose lives are turned upside down when their fathers move in with them. Critics and viewers slammed the program when it first aired last September.
"Suriving Jack," starring Christopher Meloni ("Law & Order: SVU") and Rachel Harris ("Suits") also failed to resonate with viewers.
"Enlisted," starring Geoff Stults, Chris Lowell and Parker Young, was a comedy about three brothers on a small Florida Army base and the group of misfits who surround them. It debuted in January but didn't make a mark on the TV scene.
Creator Kevin Biegel commented on Twitter: "Well guys, we fought as hard as we could - all of us - but #Enlisted isn't going forward at Fox. Thank you from all of us for your support."