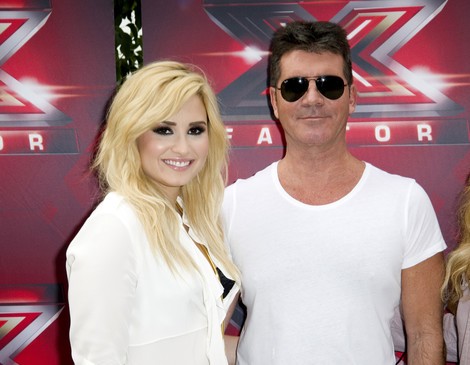 FOX has cancelled "The X Factor" after three seasons. The news was announced just hours after Simon Cowell said he would be returning to the British version of the show as a judge.
Last month, Fox entertainment chief Kevin Reilly agreed that the program was struggling against rival singing shows like "American Idol" and "The Voice," stating, "The show underperformed this year. Simon himself would admit that. The ratings were not what we hoped...If the show were to come back, it would not be in the current format we have."
The U.S. version of "The X Factor" launched in 2011 with judges Cowell, Antonio 'L.A.' Reid, Nicole Scherzinger and Paula Abdul. In the second season, Demi Lovato and Britney Spears replaced Abdul and Scherzinger. The third season saw Kelly Rowland and Paulina Rubio replacing Spears and Reid.
Lovato recently announced she would not return for a fourth season.
Reilly announced the show's cancellation on Friday, explaining, "Unfortunately, there is no X Factor USA without Simon Cowell, but we understand and support his decision to focus on the international formats and on the next phase of his personal life. We wish him the very best, and it's our sincere hope that we work together again soon."
Cowell said in a statement: "I've had a fantastic time over the last 12 years, both on The X Factor and American Idol. And apart from being lucky enough to find some amazing talent on the shows, I have always had an incredible welcome from the American public (most of the time!)
"Last year, for a number of reasons, I had to make a decision to return to the U.K. version of The X Factor in 2014. So, for now, I'm back to the U.K. and I want to thank Fox for being an incredible partner and I also want to thank everybody who has supported my shows. America, I'll see you soon!"
Cowell is preparing to be a father for the first time, which perhaps factored into his decision to focus on his work in Britain instead of the United States.
Meanwhile, "American Idol," which Cowell quit specifically to focus on "The X Factor," has had underwhelming ratings in recent years and could also face the chopping block.