Fox Adds Three New Comedies & Drama Starring Kevin Bacon To 2012-13 Lineup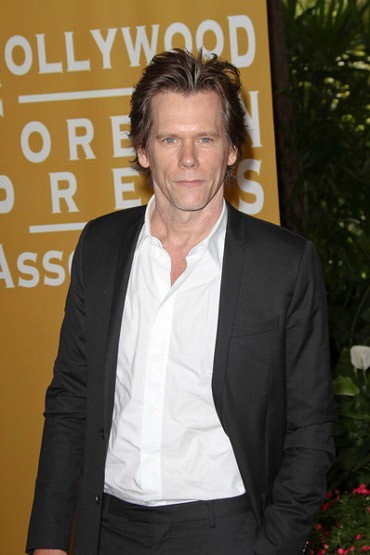 FOX has released its primetime schedule for the 2012-2013 television season, adding three new comedies and two dramas to its slate. "Glee" will move this fall to Thursdays, following all-new installments of "The X Factor," which will feature two new judges (Britney Spears and Demi Lovato).

This fall, two new half-hour comedies – "The Mindy Project" and "Ben And Kate" – will join "Raising Hope" and "New Girl" on an all-new Tuesday night comedy block.

"The Mindy Project" features Mindy Kaling as a skilled OB/GYN navigating the tricky waters of both her personal and professional life, as she pursues her dreams of becoming the perfect woman, finding the perfect man and getting her perfect romantic comedy ending.

"Ben And Kate" stars newcomer Dakota Johnson and Nat Faxon. The comedy follows a pair of odd-couple siblings – one, an overly responsible single mom; the other, an exuberant kid-at-heart – and their friends as they push each other out of their comfort zones and into real life.

New drama "The Mob Doctor" will also debut this fall. It stars Jordana Spiro as a brilliant, life-saving surgeon caught in a complex web between her promising medical career and her family's debt to Chicago's Southside mob.

Midseason thriller "The Following" stars Kevin Bacon and James Purefoy. The spellbinding and intense drama follows an ex-FBI agent (Bacon) called out of retirement to track down a devious and diabolical serial killer (Purefoy), the mastermind behind a nationwide string of murders.

"The Goodwin Games" is also slated for midseason. Starring Scott Foley, Becki Newton and Jake Lacy, the family comedy tells the story of three estranged siblings who return home after the loss of their beloved father (guest star Beau Bridges), and unexpectedly find themselves poised to inherit more than $20 million – if, and only if, they can adhere to their late father's trivial wishes.

Returning series include: American Dad (Season 8), American Idol (Season 12), Bob's Burgers (Season 3), Bones (Season 8), The Cleveland Show (Season 4), Cops (Season 25), Family Guy (Season 10), Fringe (Season 5), Glee (Season 4), Hell's Kitchen (Season 10), Kitchen Nightmares (Season 5), Masterchef (Season 3), Mobbed (Specials), New Girl (Season 2), Raising Hope (Season 3), The Simpsons (Season 24), So You Think You Can Dance (Season 9) And Touch (Season 2).