Fourth Season Premiere Of 'The Walking Dead' Kills It In The Ratings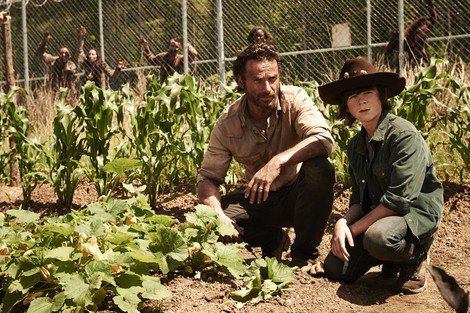 The fourth season premiere of hit AMC zombie series The Walking Dead has killed it in the ratings (pun intended).

The show brought in a whopping 16.1 million viewers -- nearly 4 million more viewers than the season three finale on March 31.

"The Walking Dead" follows only "CSI" and "The Big Bang Theory" for this fall's highest rated entertainment program.

Earlier speculation on Monday had the show finishing better than NBC's "Sunday Night Football" game between the Dallas Cowboys and the Washington Redskins, but rotting skin was no match for pigskin, falling 3.6 million viewers short of topping the night's broadcast ratings.

"Sincere thanks to the fans, who have welcomed The Walking Dead back for its fourth season with the highest-rated episode in the show's history," AMC President Charlie Collier said, according to EW.com.

Despite possibly falling short of football, the series was the highest-rated show in the 18-49 demographic. The season four premiere could overtake Sunday night's football figures by week's end, once additional video on-demand ratings are tallied.