Four Reasons to Give 'The Mob Doctor' A Second Chance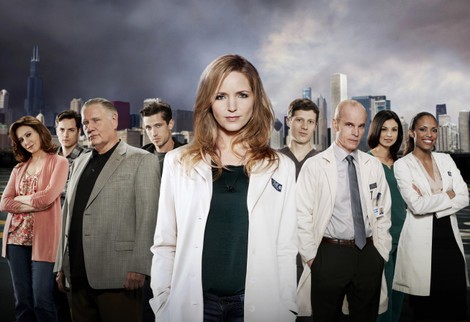 One of the biggest things I've learned in life is never to give much weight to first impressions.  If I did, I wouldn't have ever hung out with a girl who came to be my best friend in high school, and a pretty good one today as I thought she was a tree-hugging weirdo and she thought I was stuck up.  Both judgments couldn't be further from the truth.  This is the same reason why I give new television shows three chances to hook me.  I'm so grateful that I have, otherwise I would have given up on some pretty spectacular shows, the most recent being Fox's "The Mob Doctor" before the freshman drama ever had the chance to find its voice. 
After watching the brilliant trailer about a young thoracic surgeon at a prominent Chicago hospital forced to work off her brother's debt to a mobster, I was thoroughly disappointed by the pilot that seemed to ignore the more enticing mob-based storyline for the clichéd trappings of a standard medical procedural.  In a nutshell, it needed more taking of lives and less saving them. 
Two episodes later, "The Mob Doctor" has been miraculously cured of most of its failings, growing into an engaging, suspenseful crime drama with some juicy medical gore tossed in for extra drama. 
Here are four reasons to give Fox's "The Mob Doctor" a second chance…