Foul-Mouthed Cameron Diaz is a 'Bad Teacher' - Watch the Hilarious Red Band Trailer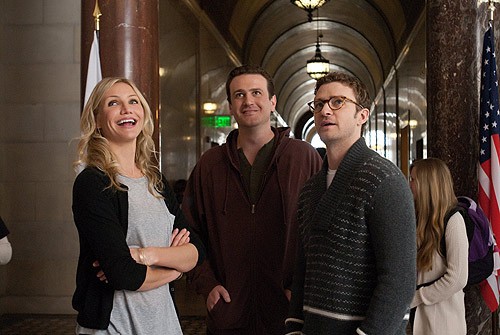 Cameron Diaz shows her dirty side in the hilarious trailer for Bad Teacher, about a foul-mouthed teacher who can't stand her job.

Elizabeth (Diaz) drinks (among other things) on the job, and thinks her students are stupid; but when her fiance dumps her she decides its time to get out of her dead-end job by finding and marrying a rich guy.
Enter a well-to-do substitute teacher (played by Cameron's ex, Justin Timberlake), who she plans to do anything to win over to set her free.
Bad Teacher hits theaters June 24. Jason Segel and Lucy Punch also star.

Check out the hilarious red band trailer below (FYI, 'redband' means its full of foul language and totally inappropriate for young viewers)...
Click for more great Cameron Diaz pictures: