Formerly Homeless Man Pays It Forward To Help Another Person Down On His Luck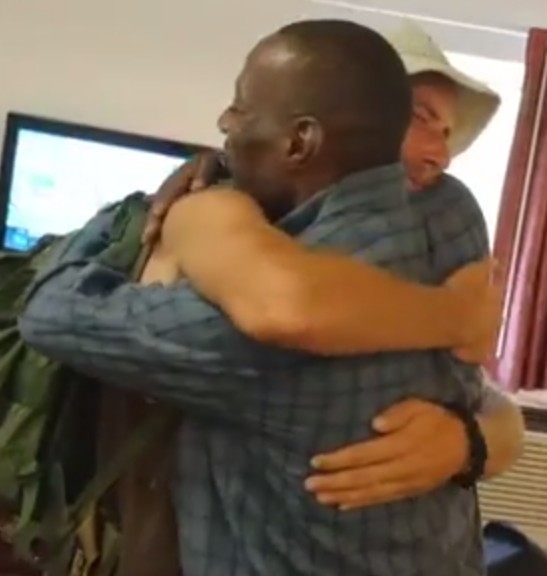 Youtube star MagicOfRahat is a bit of a philanthropist. He helps to prove that $1000 doesn't only buy a roof over someone's head, it might just buy them a new life.
A couple months ago, Rahat posted a video of him setting a homeless man up to win 1000 dollars. Though the prank was fake - there was nothing phony about the money. Eric's life was forever changed after Rahat helped him. 
Now Eric has come full circle. Using a thousand dollars of his own hard earned cash, Eric goes onto the streets to help another homeless man the same way he was helped just months ago.
In much the same way that Rahat seemed like a guardian angel, Eric changed this man's life forever. We can only hope this sort of altruism continues, and when this fortunate fellow gets on his feet, he is able to help someone, as Eric helped him.
The video is touching, and it really highlights all the best parts of being human. If it made you smile or even cry tears of joy, give it a share with a friend who you know will enjoy it just as much as you did.