Former Spice Girl Geri Halliwell Takes Off Her Top In 'Hot' Studio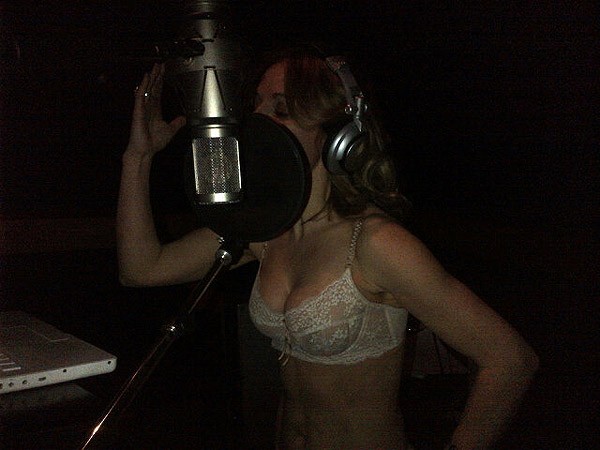 Geri Halliwell shared a sexy photo of hersself on yfrog Thursday wearing only a bra while recording a new song in the studio.

The singers claimed it was too hot in the studio, so she decided to cool off by shedding her top.

"Warned not to tweet this,but here goes, - hot in studio "apparently" Kate Bush took her bra off!" she wrote.

Halliwell refers to 80s singer Bush, who apparently once went fully topless in an overheated studio.

Later on she went on to explain a little too much information on Twitter. "I'm getting waxed," she wrote.

The former Spice Girl is reportedly dating Russian millionaire Anton Kaszubowski, who owns a gambling company, according to UK reports.

A source told Britain's The Sun that "they hit it off instantly and are seeing a lot of each other. Anton's just her type. He has friends in high places and loves shooting in the country.

"Geri's typically rushing into it with guns blazing, saying, 'He's the gentleman that I've been waiting for.'"

Prior to hooking up with Kaszubowski, the singer was rumored to have had a fling with Katy Perry's ex-husband Russell Brand.