Former Real Housewife Of Miami Cristy Rice Peddles Her Bikinis On Miami Beach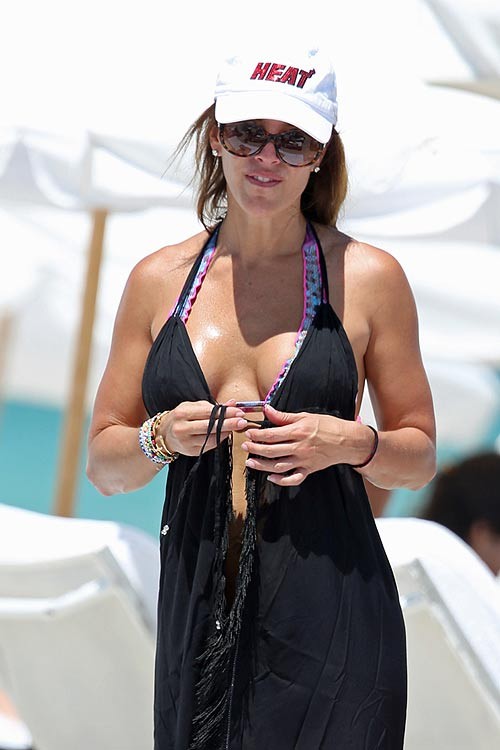 Former Real Housewives of Miami star Cristy Rice spent her Saturday afternoon showing off her body in a bikini from her own "Cuban Rice" line of designer swimwear.

Rice wore a Miami Heat hat and passed out fliers to folks on the beach to promote her line.

Rice is the ex-wife of retired NBA basketball star Glen Rice, and like the show, she's had plenty of drama in her life.

Rice was arrested in 2008, while the couple was separated, after he went to his estranged wife's home and found a man hiding in her closet. He beat the man bloody and was charged with felony battery.

According to London's Daily Mail, Rice was spotted earlier this summer with a married man on several occasions in Miami.

The Rices reportedly split over financial issues with a home they were building in the city.
Cristy and fellow NBA wife Larsa Pippen (wife of retired Chicago Bulls star Scottie Pippen) left the show after its first season and were replaced by current housewives Lisa Hochstein and Joanna Krupa.
Bikini shots after the jump...