Former Neighbor Sues Joan Rivers For $15 Million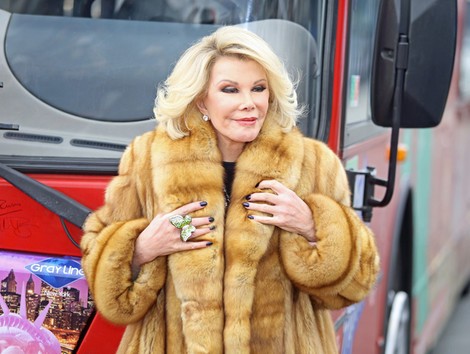 A former neighbor is suing Joan Rivers for reportedly pushing her out of her New York City condominium.

Elizabeth Hazan has hit the comedian with a $15 million lawsuit, claiming the "Fashion Police" star went overboard as the building's president by cutting her cable and filling her door locks with glue after Hazan fell behind on her condo fees.
 
Hazen, 41, claims: "Her problem with me is that I'm young, she's old, I'm beautiful, she's ugly. Without makeup she looks like the Joker in Batman.
 
"It's personal between her and me. It's been that way ever since I moved in 2005. She spat in my face and called me a whore in front of my mother and brother when they were visiting me. Most mean woman you can imagine."
 
Hazan was denied entrance by the doorman at the end of last month and left the building.
 
Rivers' lawyer Kevin Smith told the New York Daily News, "I can't comment on what she's saying (but) I can tell you (the dispute) is over common charges, over $200,000 in unpaid fees and two prior actions pending. We're looking at the latest lawsuit and preparing a response."
 
Rivers has lived in the East 62nd Street building's penthouse for the past 25 years.