Former Miss Pennsylvania Sheena Monnin Ordered To Pay $5 Million To Miss Universe Organization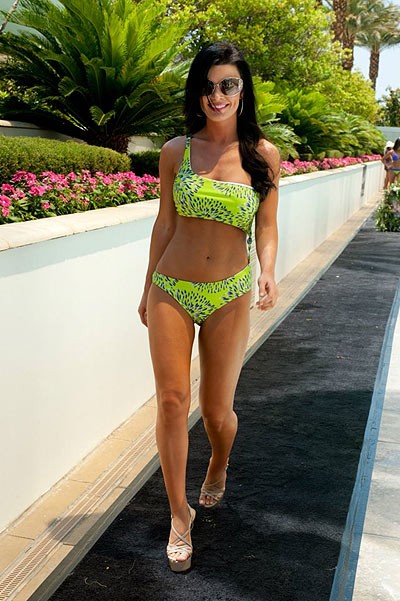 Former Miss Pennsylvania Sheena Monnin is in big trouble after blasting Donald Trump and the Miss Universe Organization, calling the beauty pageant "fraudulent," "lacking in morals" and "inconsistent and in many ways trashy."

Monnin claimed on her Facebook page that she learned that another contestant had seen the top five list of winners before the 2012 Miss USA pageant had begun and accused the pageant of being fixed, and now she's on the hook for $5 million after a judge upheld an arbitrator's ruling against her in a lawsuit Trump filed on behalf of the organization, which he co-owns with NBC Universal.

"I witnessed another contestant who said she saw the list of the Top 5 BEFORE THE SHOW EVER STARTED proceed to call out in order who the Top 5 were before they were announced on stage," Monnin said in a post on her Facebook page last April.

"After it was indeed the Top 5 I knew the show must be rigged; I decided at that moment to distance myself from an organization who did not allow fair play and whose morals did not match my own," she added.

Reps for the organization claimed that the list wasn't the real reason she lashed out, but instead was their decision to allow transgender contestants to enter pageants, which was made following a dispute in Canada last April over transgender contestant Jenna Talackova's disqualification from entering the Miss Universe Canada pageant.

Trump called in to ABC's Good Morning America to address Monnin's allegations afterward, saying, "We're going to be suing her now. She made a very false charge and she knows it's a false charge." (He also said the real reason she made the comments was because she didn't win).

The Donald filed a $5 million defamation lawsuit after she refused to apologize for her comments, and an arbitrator awarded the organization $5 million in damages. Monnin appealed, claiming that there was evidence of misconduct by the arbitrator and she also claimed the ruling would leave her financially ruined.

But federal Judge J. Paul Oetken upheld the ruling this week, acknowledging that the $5 million would be "devastating" to Monnin. He also said that she failed to see the consequences of her actions and called her lawyer a "poor choice of counsel" for presenting "no evidence on her behalf over the course of several months."

Trump's attorney, Michael D. Cohen, plans on going after the full $5 million in whatever ways necessary.

"We applaud the judge's very articulate 30-page decision," he said, "and will pursue all rights available to Mr. Trump under the law [to get the payment]."