Former 'Hanna Montana' Star Mitchel Musso Pleads Not Guilty To DUI Charge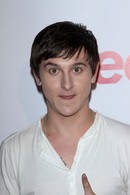 Former Hannah Montana star Mitchel Musso is preparing to head to trial after pleading not guilty to drink driving charges.

The actor, who played Oliver Oken on the hit Disney program, was taken into custody on October 16 after failing to slow down for police who were directing traffic in Burbank, California.

He failed a breathalyser test and was subsequently charged with two counts of driving while drunk.

Musso's attorney Blair Berk appeared in a Burbank court on Friday to enter the plea on her client's behalf. The 20-year-old actor did not attend the arraignment hearing.

A pre-trial status conference has been set for February 10 to determine if the case should go to trial, according to Eonline.com.

If convicted, Musso faces up to six months behind bars and a $1,000 fine.