Former Guns N' Roses Drummer Steven Adler Checks Into Rehab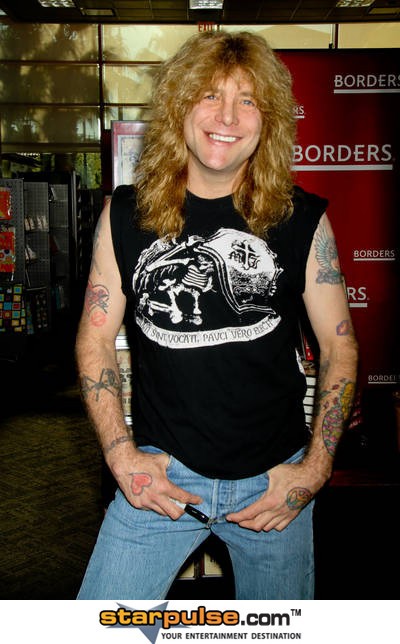 Former Guns N' Roses drummer Steven Adler has checked into rehab again to continue working on his sobriety. The 48-year-old star has battled alcoholism and substance abuse issues for years, and made the decision to seek help at an undiscolsed medical center.

The drummer's band, Adler, had to postpone over 40 of its upcoming gigs while Steven takes time off to conquer his demons.

"We are truly sorry to all of the fans and promoters who were looking forward to seeing us on the road, but right now Steven's health is the most important thing," the band's frontman Jacob Bunton says in a statement. "We hope to make it up to everyone when Steven recovers."

Adler has appeared on reality TV shows Celebrity Rehab With Dr. Drew and Celebrity Rehab Presents Sober House following a 2008 arrest for heroin possession; and the rocker even wrote a book about his struggles, titled, "My Appetite for Destruction: Sex & Drugs & Guns N Roses."