Former 'Glee' Star Dianna Agron Wasn't Intentionally Left Out Of Cory Monteith Tribute Episode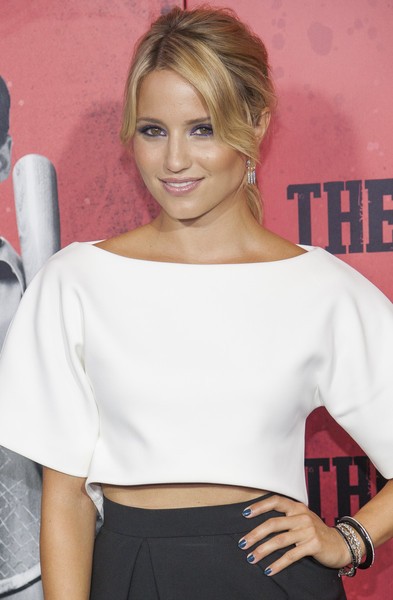 Rumor has it that former Glee star Dianna Agron was left out of this Thursday night's tribute episode to late star Cory Monteith, but the original report, which said that show creator Ryan Murphy and Monteith's show and real life girlfriend Lea Michele intentionally left her out because of their dislike for her.

It turns out that Agron's schedule got in the way of her making a return -- like that of Heather Morris, who also doesn't appear in the episode due to her recent pregnancy and the birth of her son.

"Heather Morris isn't in it either because of her pregnancy," a show insider explained to E! News. "We included everyone we possibly could given schedules."
"Not true at all," said another source.

Agron is also still close to the cast, having gone to the memorial service for the late star and also being spotted recently with stars Kevin McHale and Jenna Ushkowitz at co-star Chord Overstreet's performance at The Roxy in Los Angeles.
"She is still very much a part of the Glee family and always welcome," the source told E!.

On Monday a "high-level source" at the show told Radar Online that some actors who aren't contracted for the current season who had "less of a story connection" than Agron (she played Monteith's first girlfreind on the series) were brought back for the episode.

Monteith died of a heroin and champagne overdose in a Vancouver, Canada hotel room in July.