Former Disney Star Moises Arias And Willow Smith Cause Controversy With Racy Photo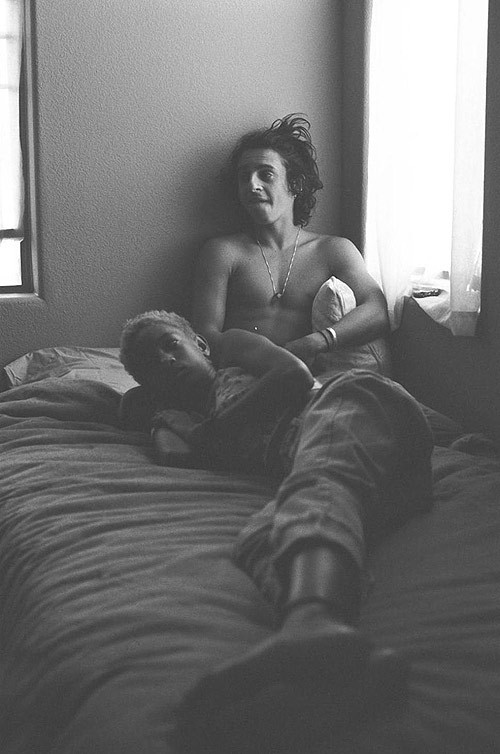 Will and Jada Pinkett-Smith's 13-year-old daughter Willow has some explaining to do.

The aspiring singer and pal Moises Arias, 20, were photographed lying together on a bed earlier this week and Arias -- gasp! -- had his shirt off.

Former "Hannah Montana" star Arias reportedly posted the image to his Instagram page, and as usual it was removed shortly after. The image still appears on his his tumblr page, and has now become headline news.

The photo was taken during the Coachella Festival in Indio, California a few weeks ago; and Arias' tumblr is filled with lots of great black-and-white shots that feature pals Kendall and Kylie Jenner and Willow's older brother Jaden, a lot of which were taken at the two-weekend concert.

Fans and followers questioned the image because of the seven year age difference between the two, but we're chalking this one up as much ado about nothing.