Former Destiny's Child Star Farrah Franklin Gets Arrested Following Drunken Bender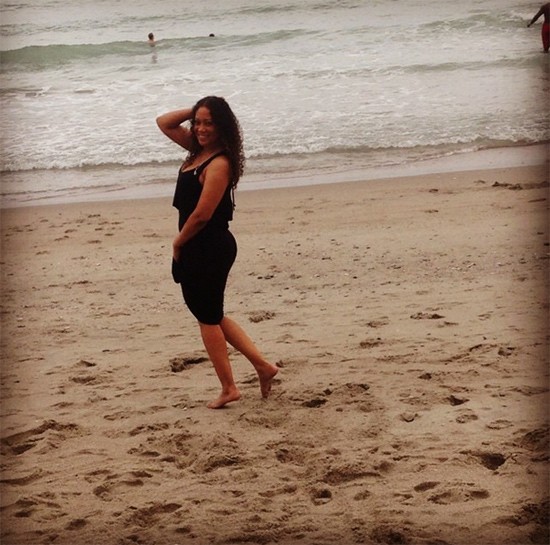 Former Destiny's Child star Farrah Franklin was arrested in Myrtle Beach, S.C., on Sunday morning after police found her laying down on a neighbor's lawn.
According to TMZ.com, Franklin, 33, flew to South Carolina with NFL player Da'Quan Bowers, and they partied with fellow NFL player Ricky Sapp on Saturday night.
She posted an image on Instagram of herself on the beach on Saturday with the caption: "Wasn't prepared for coming to the beach, but hey I stay ready. ?? #BeachBum #MyrtleBeach #Blessed #WaterBaby #MyLife #Instagram."
Franklin reportedly drank a little too much, and Bowers and Sapp wound up calling police because she started acting crazy, shouting, and slamming doors before leaving the house.
Authorities eventually located Franklin laying down on a neighbor's lawn where she was "highly intoxicated" and "unsteady on her feet."  She was arrested for disorderly conduct.
Following her arrest, Franklin posted a message on Instagram reading: "To be great, you have to be willing to be mocked, hated, and misunderstood. Stay Strong." She added: "I'm good just hate the dumb media sometimes, but hey this is the job I signed up for. So I respect it?"
Franklin was with Destiny's Child for five months in 2000. She was reportedly asked to leave the group after missing too many performances.