Former Dead Or Alive Singer Pete Burns Is A Cosmetic Surgery Nightmare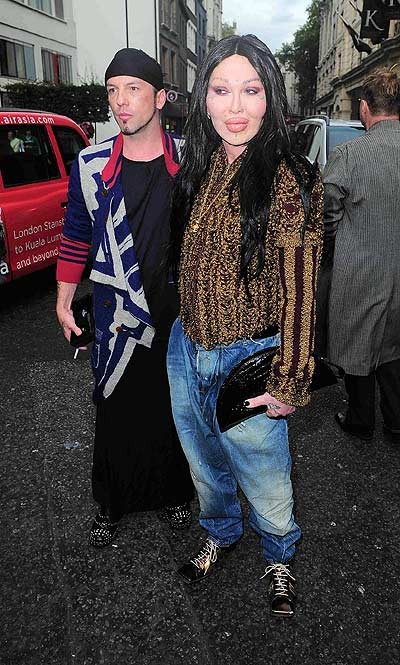 Pete Burns of the 80's band Dead or Alive attended Vivienne Westwood's London Fashion Week catwalk show over the weekend. His band was known for the popular hit "You Spin Me Round (Like a Record)" as well as Pete's androgynous image.

Pete has changed his appearance quite a bit during the years, which he admits is the result of extensive plastic surgeries. It's obvious that his cheeks and lips were plumped quite a bit. Looks like he's got a little vajazzling going on around his eyes, too.

Four years ago he starred in a British TV special, "Pete Burns' Cosmetic Surgery Nightmares." At one point sued a plastic surgeon for botching up his lip surgery, causing him immense pain.

Burns is reportedly bisexual and was married to the same woman for 28 years before divorcing in 2006. He later wed his male partner, but they later split.