Former 'Baseball Wives' Star Anna Benson Arrested For Threatening Estranged Husband Kris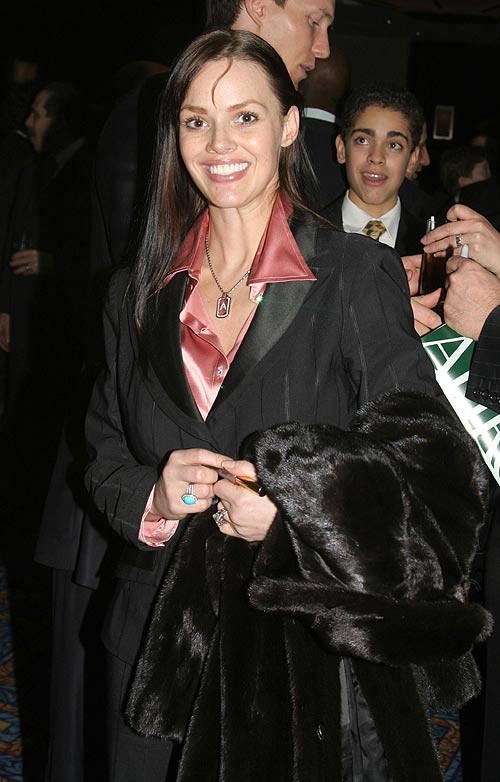 Anna Benson, former model and wife of Major League Baseball pitcher Kris Benson, was arrested Monday night after barging into her estranged husband's Smyrna, Georgia, home and demanding $30,000.

Benson, 38, who filed for divorce from his wife a year ago, told police that she pulled out a retractable metal baton and threatened to hit him with it, according to TMZ.com. She also used it to destroy his computer.

Kris agreed to get Anna the money, and when she bought the story that he had to leave to get it and she let him go, he called police instead.

The former "Baseball Wives" star was arrested and charged with felony aggravated assault with a weapon, criminal trespass, and possession of a firearm during the commission of a crime.

Anna, 37, was also carrying a handgun and a knife and was wearing a bulletproof vest and an ammunition belt, according to the police report. She was said to be shocked when the police took her into custody, claiming she only showed up because she wanted to discuss their three children and some other issues with her estranged husband, who she then referred to as "a f***ing p***y."

Anna said she was wearing the bulletproof vest because she was "it was a new model she was testing for a company" and it was necessary for her to wear it long enough to "get it to mold to her body."

The couple has had a colorful history together -- in 2004 Anna told Howard Stern that she threatened her husband that if he ever cheated on her and she caught him she would sleep with all of his New York Mets teammates.

"I told him, cheat on me all you want. If you get caught, I'm going to scr*w everybody on your entire team," she said during the interview.
Last year she accused Kris of having an affair with her best friend, which prompted him to file for divorce.