Former 'Bachelorette' Emily Maynard Weds Fiance Tyler Johnson In Surprise Ceremony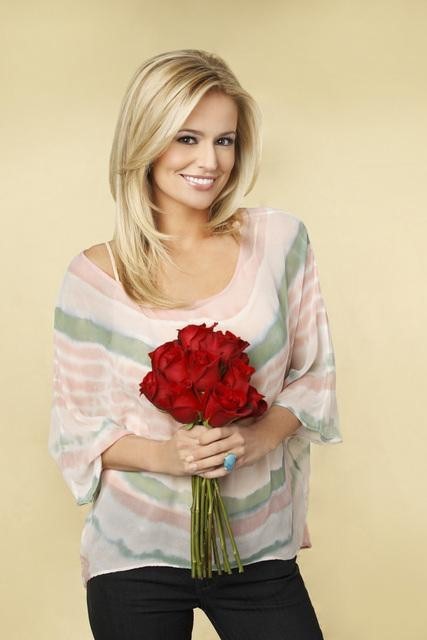 Former Bachelorette star Emily Maynard has finally taken the walk down the aisle after a surprise wedding on Saturday.

Maynard wed fiance Tyler Johnson in a ceremony at Johnson's family farm in South Carolina, where 200 guests thinking they were at an engagement party got the bonus plan.

"God brought us together. He's given me such peace about everything. I'm so grateful I met him," Maynard -- now Emily Johnson -- told People magazine.

Sounds like the third time was the charm for Maynard, who somewhat regrets looking for love on a TV series.

"For so long I felt so embarrassed and ashamed about that TV stuff," she told People. "The grace that my faith has given me to wipe that all away and not find worth in that and find it through God, Tyler has been a great example of that for me," she says. "He has truly lived out God's grace every day."

Maynard had been engaged twice before, first to "The Bachelor" star Brad Womack during the show's 15th season. The couple split while the show was airing and got back together briefly following the reunion show. Next, as star of "The Bachelorette" she picked finalist Jef Holm and the couple got engaged in July, 2012. They split less than three months later.

The Johnsons had spent three months planning their surprise wedding. Emily's eight-year-old daughter Ricki was the maid of honor.