Former 'American Idol' Contestants Ace Young And Diana DeGarmo Got Engaged During Live Finale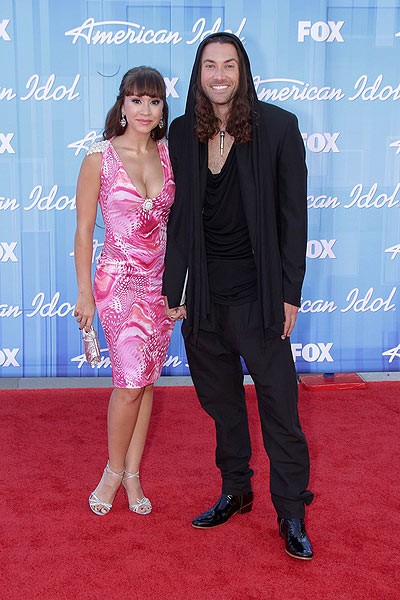 Wednesday night's American Idol season 11 finale wasn't just about winner Phillip Phillips, or runner-up Jessica Sanchez, for that matter; the night was also a big celebration for two former Idol castoffs.

Season five finalist Ace Young and season three runner-up Diana DeGarmo, who met and began dating in 2010 while starring in the Broadway production of "Hair", got engaged during the night's live event.

"(Idol) has always been home to us and I felt that this would be the perfect place to ask a simple question," Young said to host Ryan Seacrest. He then turned to his bride-to-be and added, "We have conquered Broadway together. We have created all your new music together... We have an amazing group of people around us, and with the help of David Webb jewelry I have a way to make this last forever. Are you ready?"

Ace then got down on one knee and added, "I love you to death. You're my best friend. I want to make this last forever and I will do anything in my power to have the most imaginable and amazing life together if you will have me.

"Diana Nicole DeGarmo, will you marry me?"

Diana immediately shook her head 'yes' when Ace finished, and the couple kissed, making it official.

"I'm so speechless right now," she said, tearfully. "Wow, babe, you picked a good one!"

Seacrest added a "Congratulations!" and the famous Idol theme music began to play.

Ace later tweeted, "@DianaDeGarmo MY GIRL SAID YESSSSSSSSSSSSDDSSSSSSSSSSSS!!!!!! I am the luckiest man in the WORLD!"

Check out a close up of Diana's 18-karat gold, platinum and diamond engagement ring - which Ace shamelessly plugged with the jeweler's name (discount for doing so?)- at People.com!.