Former '7th Heaven' Star Mackenzie Rosman Strips Down To Her Lingerie For Maxim Magazine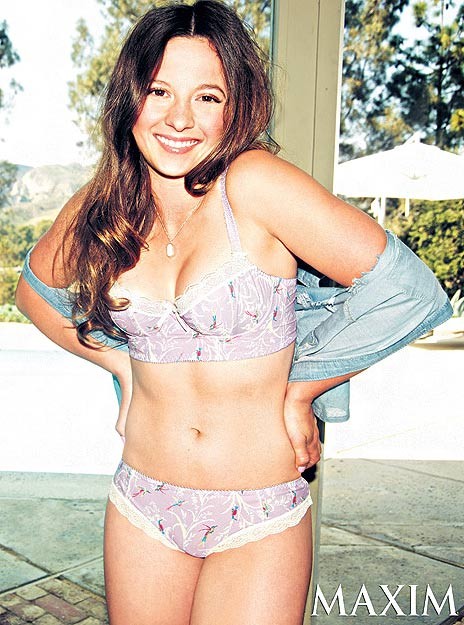 Former child star Mackenzie Rosman is all grown up now and baring lots of skin for the September issue of Maxim magazine.

The actress, who played little Ruthie Camden on 7th Heaven defended her decision to pose for the men's magazine, saying her fans might be surprised, but, "It's who I am."

The 23-year-old's decision to strip down for the sexy lingerie shoot came earlier this year, and she tweeted that she had done the shoot back on March 27.

"I caved... Just wrapped a #Maxim photoshoot ;)" she wrote.

But Mackenzie won't seeing any of the controversy that former co-star Jessica Biel saw after posing topless for the March 2000 issue of Gear magazine. Biel was just 18 when she chose to shed her top for the issue in an attempt to shed the wholesome image she carried from starring on a show about a preacher and his family.

But the plan backfired and Biel still regrets it to this day.

"I remember that," Mackenzie, who was nine at the time, says. "It was a big deal. The magazine was banned on the set, I think by orders of Aaron Spelling.

"I sneaked a peek at it, though. It was racy gossip amongst the women of '7th Heaven.'"

Mackenzie had a lot of respect for Jessica though, and the two were close on the set of the hit show.

"She and I connected; we were just more alike than the others," Rosman says.

Mackenzie is set to appear in the SyFy Channel's next shark-mashup flick, "Ghost Shark," which comes hot on the heels of the epic Sharknado and debuts on August 22.

See Mackenzie's full photoshoot and read her full interview in the September issue of Maxim magazine and at Maxim.com.