Forgotten Friday Flick - 'The Girl Next Door'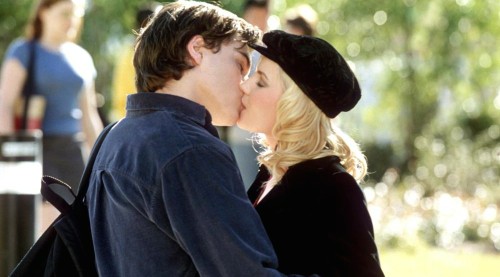 With "Let's Be Cops" still holding its own at the box office, we thought we'd take this opportunity to look back at Cops Director Luke Greenfield's past work and there's a hidden gem waiting to be brought to justice...welcome to Forgotten Friday Flick!  Today's selection seems on the surface to just be a steamy salacious romp, but nothing could be further from the truth.  Cool comedy, colorful characters and surprisingly real romance are at the heart of a film that frankly deserves its due.  I remember the 2004 film..."The Girl Next Door."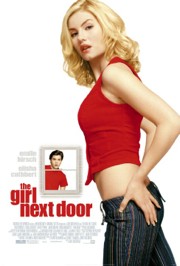 Matthew Kidman is a high school senior with a ton of pressure.  He has not only the academic pressures of a gifted student, including getting money to go to recently accepted Georgetown University, but is also dealing with both fitting in and creating any kind of long lasting memories.  But everything changes when he meets Danielle the girl next door, who after catching a wide-eyed Matthew spying on her through a bedroom window, takes on the task of making life for the young teen more memorable and daring.  Late night swims, stripping in the street, impromptu romantic kisses in large crowds and generally stepping outside his comfort zone are just a few of the challenges that face Matthew.  But it's when he comes face to face with Danielle's own turbulent past where he must decide what's most important.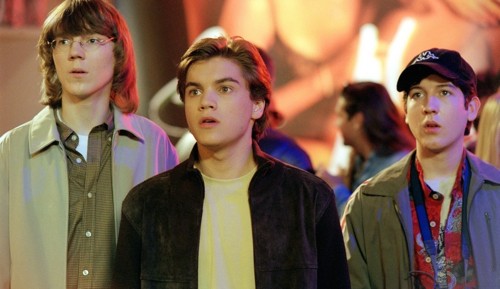 Vague and I'm keeping it that way, as there's some material here that could potentially turn off some audience members.  I say give the film a chance and embrace "The Girl Next Door" for what it really is at its core – a romantic film about falling in love.  Everything else, be it Matthew's quirky friends (the deliciously demented Chris Marquette and brilliantly low-key Paul Dano!) or Danielle's former flame (a sassy Timothy Olyphant!), is like icing on the cake to a film that seems to pride itself on creating moments of real intimacy that have a lasting effect.  (Plus any flick the properly uses James "The Warriors" Remar already hits five stars!)  Plus so personal, so concentrated and so chemistry ridden is the on-screen relationship between Emile Hirsch's timid Matthew and the arresting Elisha Cuthbert's charismatic Danielle that it almost feels like an intrusion.  (The final scene of consummation is one of the rawest and most honest I've ever seen!)  Firmly taking a page from the Paul Brickman "Risky Business" book of real, Director Luke Greenfield uses every ample tool in his arsenal (from the soft sounds of Filter to intimate meaningful glances between his two leads) to create a film that is ripe with the wonderment of first love and the consequences both good and bad.
I don't want to give you a completely wrong impression – The Girl Next Door has its fare share of goofy moments and eye-raising material for sure.  But there are also some fantastic comedic aspects (even Hirsch gets in on the action with some inspired Ecstasy induced antics!) and in the end it's love that leads.  In a cinematic time where the power of such a notion has been almost forgotten, The Girl Next door reminds us that the juice is worth the squeeze.
"THE GIRL NEXT DOOR" WILL BE SCREENING AT THE NEW BEVERLY CINEMA IN LOS ANGELES ON FRIDAY, AUGUST 29, 2014 AT MIDNIGHT.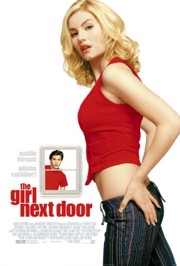 Title: "The Girl Next Door"
   Stars: 5
   Genre: Comedy / Drama / Romance
   Cast: Emile Hirsch, Elisha Cuthbert, Timothy Olyphant
   Director: Luke Greenfield
   Rating: R
   Running Time: 108 Minutes
   Release Company: 20th Century Fox