Forgotten Friday Flick - 'The Dead Zone'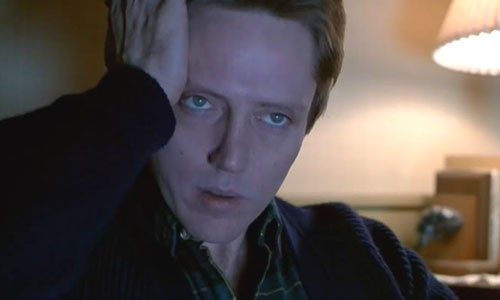 With the arrival of the only half-decent flick "Red Lights" in theaters this weekend, how about a movie about the paranormal that's actually five-star stuff?  Welcome to...Forgotten Friday Flick!  This week's pick is a cleverly crafted tale about man who after a life changing accident finds that he has developed a special power he doesn't want.  (Nothing better then inner character conflict to make a film more marvelously morose!)  Swami, soothsayer or psychic, this guy has got the gift.  We're talking Cronenberg, Walken and King in one unforgettable collaboration like no other.  'The ice is gonna break' – it's..."The Dead Zone!"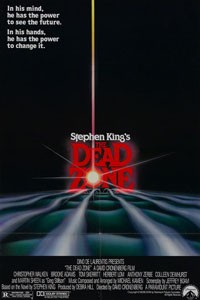 Johnny Smith is a happy man with a great life.  He's a well-respected schoolteacher, has a supportive family and is in love with his beautiful fellow colleague Sarah.  But one night Johnny is involved in a serious car accident – so much so that it puts him into a coma.  Fast-forward five years as Johnny awakes to a whole new world.  Not only has his girl moved on with a new husband and child, but also something has happened to Johnny.  Even though he's in perfect physical health without any scars or even visible signs of injury, he now finds he has the uncanny ability to see both the future and secrets of those he comes into physical contact with.  Could it be a blessing...or a curse?
Of course everyone knows the story here is taken from the popular novel by horror novelist Stephen King, but it's the care of Cronenberg that makes this one cinematically stand tall.  Keeping the cohesive structure, but still staying true to his eerie stylistic roots, Director David Cronenberg fills his Dead Zone with both mood and mayhem he has become known for.  Though unlike his more graphic and visceral early works like "Videodrome" and "Rabid," he carefully uses horror of the mind here to portray his lead characters' inner turmoil.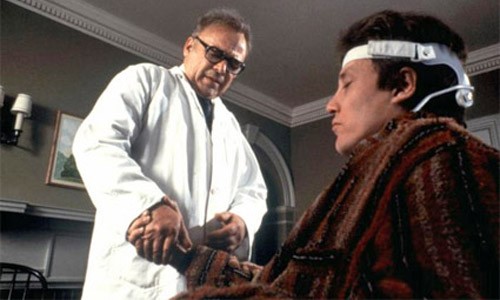 As the muse and vessel of Cronenberg's heady creation, actor Christopher Walken is the perfect troubled man.  With soulful eyes, skeletal like features and a quiet desperation, Walken's Johnny Smith is character the audience can't help but be engaged by and ultimately root for – the perfect collaboration of actor and director at their best.  Cronenberg does fill the rest of his cast with some notable talents including the soulful Brooke Adams as Johnny's lady love, Tom Skerritt as a local sheriff looking for help, Martin Sheen as a seedy politician and especially Herbert Lom as Johnny's concerned doctor.  (Their scenes together are some of the best in the film!)  But nobody holds a candle to the arresting work by Walken – everyone else is simply along for the ride.
It's interesting to look at the body of Cronenberg work.  While he's gone from angry ("Scanners" rules!) to accomplished (see "Eastern Promises!") there's always been a very specific irreverent (and twisted!) thread going through each of his films that reminds you who is at the helm.  The beauty of "The Dead Zone" is it may be masked under a veil of familiar thriller conventions, but the creepy of Cronenberg is very much alive and well within.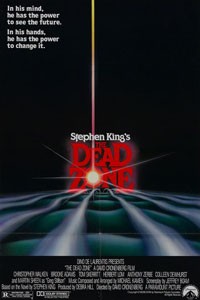 Title: "The Dead Zone"
   Stars: 5
   Genre: Thriller/Drama
   Cast: Christopher Walken, Martin Sheen, Tom Skerritt
   Director: David Cronenberg
   Rating: R
   Running Time: 103 Minutes
   Release Company: Paramount Pictures
   Website: www.paramount.com