Forgotten Friday Flick - 'Secret Admirer'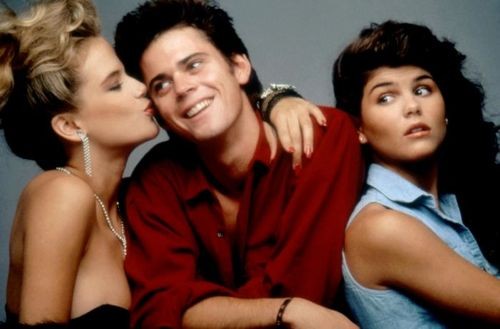 I'll let you in on a little secret – most of the flicks that are released in the first few months of the year are placed there for a reason.  Want another secret – I'm here to help your mundane movie going with...Forgotten Friday Flick!  This week we're all about secrets as we check out a simple tale that on its surface may seem like a basic comedy of errors, but with the help of great acting, a killer cast and hilarity and hijinks beyond the norm it's so much more.  Plus being a product of the 80's the film is even considered by some to be a teen sex comedy of sorts – complete with just a splash of zesty nudity.  It's not a secret anymore as we check out the 1985 ruckus all-star romp..."Secret Admirer!"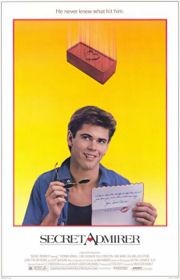 Anonymous love letters.  Sometimes exciting, sometimes trouble, but for Michael Ryan it's a bit of both.  Seems the High School student has found one addressed to him in his locker and without a signature his mind starts to wander.  Seems Michael has a crush on local hottie Deborah Ann Fimple and his best friend Roger convinces him that she most likely wrote the letters.  Unsure, Michael turns to his gal pal Toni to deliver a note of his own, but upon reading it Toni decides to rewrite it without his knowledge and then hand it over.  Needless to say Michael and Deborah end up meeting, Toni ends up more confused then ever about her own feelings and the original letter ends up in the hands of both Michael and Deborah's jealous parents.  Comedy ensues.
Sounds a tad sophomoric and yes, at times it is, but there's also such a colorful comedy palate here.  First off the dialogue and situations within the familiar story circle are damn funny stuff.  From the caustic nature of Fred Ward's paranoid cop father ("You get here pregnant, I'll blow your d#ck off!) to Michael being mistakenly driven to verbally abusing the mailman for being late by his lying mother, co-writers Jim Kouf and David Greenwalt (who went on to do tons of work including the new TV show "Grimm!") know their laugh out loud stuff and raise the originality on a premise that we've seen before.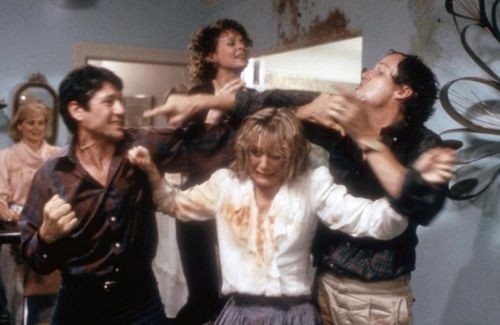 But this show would most certainly not be above Saturday fluff fare if not for the actors.  And I'm not just talking about the leads C Thomas Howell (whom I've always loved – even in "Soul Man!"), Lori Loughlin (kind of the everyman's hottie!) and Kelly Preston (Mrs. Travolta gets very topless in this flick!), but everyone co-cast here is a who's who of amazing talent.  From best friends (how about a little sleazy early Casey Siemaszko action!) to siblings (a young Corey Haim stealing his bros money!), fathers (again, the amped up Ward and easy going Cliff De Young make a great fighting pair!) to mothers (a little comedy instead of horror Dee Wallace Stone and MILF Leigh Taylor-Young!) everyone here is a memorable character that is easily remembered.  The perfect match of good on the page, good on the screen.
There is also a pinch of schmaltz and sweetness (helped by the synthesized score by "Miami Vice" musician Jan Hammer!) in this story, but it thankfully never interferes with the humor and that's a real credit to writer/director Greenwalt.  He shows a knack for taking the comedy to the extreme, but then grounding his characters emotions in reality without it feeling forced – it's not unlike his subsequent films and TV work that he has become so successful for. 
There's so many different things one can get out of "Secret Admirer" – teen romp, adult farce – but in the end it's the comedy itself that's king.  Some think it's easy but there actually is a secret folks.  It takes the right actors, the right writers and a director who can steer the ship to stay above water – set sail for a cool comedy worth admiring.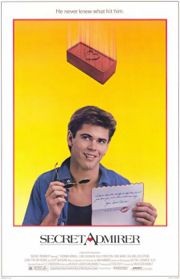 Title: "Secret Admirer"
   Stars: 4 1/2
   Genre: Comedy
   Cast: C. Thomas Howell, Lori Loughlin, Kelly Preston
   Director: David Greenwalt
   Rating: R
   Running Time: 90 Minutes
   Release Company: Orion Pictures Corp.
   Website: http://en.wikipedia.org/wiki/Secret_Admirer