Forgotten Friday Flick - 'Moon'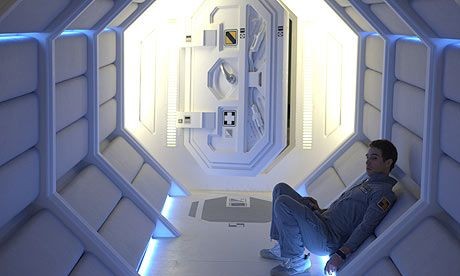 With the space dud and copycat flick "Oblivion" hitting theaters this weekend it seems a perfect time to go back to the film it borrowed from most.  Only instead of a weak one and a half stars it's five-star stuff...Welcome to Forgotten Friday Flick!  Not going back too far, we're heading to 2009 for a little film that said so much.  An unusual outer space tale that focused much more on the human condition and less on mindless space spectacle.  Featuring a career making performance and announcing the arrival of a new and unique voice from the filmmaking front lines we're gladly heading to..."Moon!"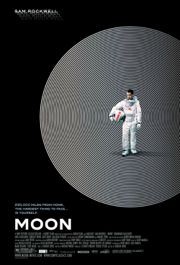 Astronaut Sam Bell is a hard working man about to head home.  Having spent a three- year stint on the Moon alone (with the exception of AI computer GERTY) working on a large mining base overseeing things, Sam is looking forward to life back on Earth with his wife Tess who was pregnant with their daughter Eve when he first left.  But the curious Sam begins to discover oddities over his last few days.  He finds things unspeakable, discovers things he cannot explain and ultimately comes face-to-face with hard realities that challenge his very existence.
Like any sci-fi flick worth its salt, the discoveries in "Moon" are integral to the story and keeping the audience engaged.  (Hence the ominous description above!)  But via the mind of newbie filmmaker Duncan Jones, "Moon" cares less about impressing with visual goodies (but puts on a stylistic show nevertheless!) and more with delving deep into question about humanity and the purpose of life.  I'm making things sound rather heavy-handed, but Jones has a light touch here, creating more with less in everything from visuals to performances.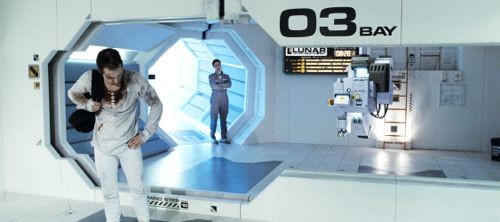 And what a performance it is as anyone who had any doubt about the skill of Sam Rockwell is forever silenced after "Moon."  So effective, funny, moving and gloriously nuanced is Rockwell in all his guises here that it's a crime Oscar did not come calling.  Almost like working a one-man show on a barren stage, Rockwell is the heart, soul and even conscience of the thoughtful "Moon" – Jones could not have found a better muse.
I'm not suggesting that Jones's visual work is not decent (as evidenced in his equally thoughtful follow-up "Source Code!"), but anyone with money can create cool on-screen space aids.  It's the thought behind the facade, the meaning out in the starlit blackness that impresses here and as a result the sadness, wonder and joy of "Moon" will break your heart.  Not many other films set in space claim the same – Moon is out of this world.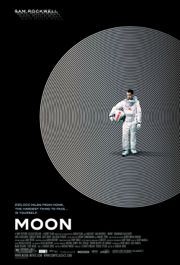 Title: "Moon"
   Stars: 5
   Genre: Drama/Sci-Fi
   Cast: Sam Rockwell, Kevin Spacey, Dominique McElligott
   Director: Duncan Jones
   Rating: R
   Running Time: 97 Minutes
   Release Company: Sony Pictures Classics
   Website: www.sonyclassics.com/moon/