Forgotten Friday Flick - 'Johnny Handsome'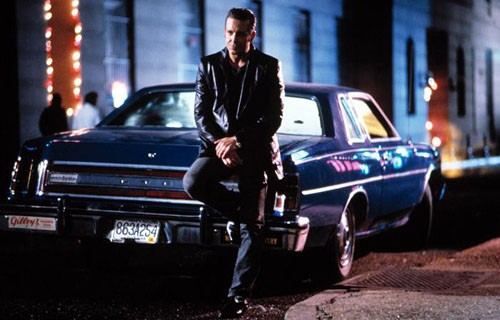 Since Christmas is almost here and the holidays sometimes bring out the nostalgia in all of us, I thought why not examine a flick with a sensitive side.  (But also a distinctive 'getting even' side as well!)  Welcome to the...Forgotten Friday Flick!  Sometimes style and substance can take an old idea and infuse new life, even to the point of five-star stardom.  This week's selection is no different; a fantastically memorable tale of revenge, romance and redemption all with a tasty twist.  So let's head down the path of no return and get a little as we examine famed Director Walter Hill's highly underrated 1989 crime drama..."Johnny Handsome."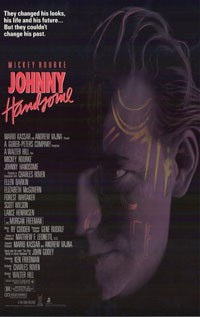 John Sedley is a man with a face that has been deformed since birth, but also whose outside equally matches the twisted inner workings of being a career criminal.  In and out of trouble his whole life, Sedley – who has the nickname Johnny Handsome – has found a friend and big brother in fellow inmate Mickey Chalmette.  So on the outside when Mickey asks for his help to both plan and execute a jewelry heist, Johnny finds himself back in deep.  Problem is there are also the mean team of hothead Rafe and his gal Sunny in on the job and the two end up backstabbing them by killing Mickey and leaving Johnny for dead – but death has other plans.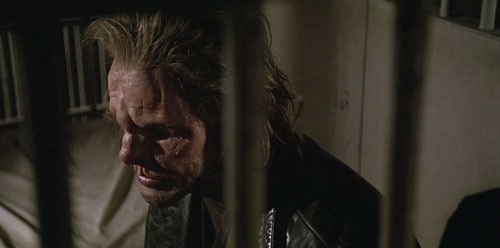 Sounds like a typical story of friendship and revenge, but it's in dealing with the character of Johnny Handsome and his deformity where the film shows its originality.  Sent to prison, attacked and recovering at a hospital, Johnny gets a visit from plastic surgeon Dr. Steven Fisher who promises to fix his face and give the con a shot at a new life.  And at first it works, with Johnny taking on a new job, new girlfriend and everyman existence.  But the nagging gut feeling of Mickey being gunned down in cold blood and constant visits from his nagging parole officer Lt. A.Z. Drones pushes Johnny back into a life that somehow seems inescapable.
Great film, why?  Where to begin.  This one is first and foremost a Walter Hill film, with Hill at his nuanced best.  With great attention to shots (moving flashbacks in black and white), style (the visual worlds between Johnny's construction job and Rafe's sleazy bar are like night and day!) and with an overall engaging storytelling ability, Hill is at his finest here.  Working from a script that has crime, action, drama and all the while a sad emotional core, "Johnny Handsome" goes far beyond the conventions of a typical revenge picture and while helmer Hill has a ton of notable work under his belt like "The Warriors," "The Driver," "48 Hrs." and "Streets of Fire," he just seems to come into his own with Handsome.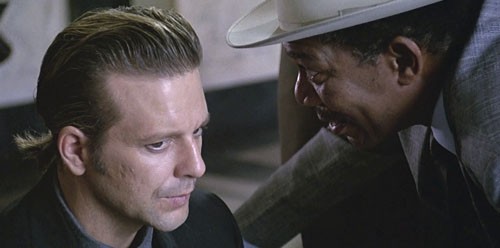 Not to mention that he brings along his music muse Ry Cooder (who worked with Hill previously on "The Long Riders" and "Crossroads") and it's by far the best soundtrack Cooder has ever made.  With a fantastic slide guitar that wails like a baby in some songs and purrs with a Cajun beat in others, Cooder creates a score that serves the film as a character in itself – it's a soundtrack worth owning indeed.
As far as casting goes, this one is the crème de la crème of amazing actors – all at the top of their game.  Leading man Mickey Rourke, back when he was subtle and delicate in his dramatic approach, creates a complex man both with and without a twisted face and believably gives Johnny equal parts heart and hate.  The supporting cast is also pitch perfect; Scott Wilson (his best work EVER!) as the sorrow-filled Mickey, Morgan Freeman as the surly parole officer, Elizabeth McGovern as Johnny's new lady and even Forest Whitaker as the hopeful doctor all add their spice to the mix.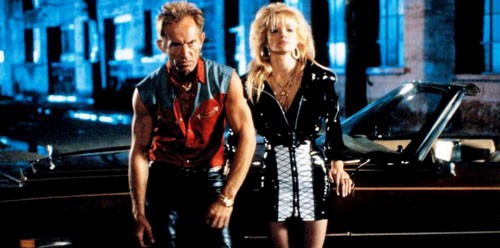 But a movie is only as good as its bad guys and "Johnny Handsome" has a duo that defies deranged description.  The team of Lance 'Rafe' Henriksen (who plays hard edge to the hilt!) and Ellen 'Sunny' Barkin (she banshee screams and yells like no other!) produces one legendary badass pair of total psychotic nuts that would make even Hannibal Lector seem normal by comparison.  (When the sassy Barkin calls Handsome 'geek' she does it with a twisted relish that's impossible to ignore!)
Frankly there's just a unique vibe when watching "Johnny Handsome" that comes from all of the above.  Story, score, style and stars all work in perfect harmony to create a flick that surprises those expecting yet another dramatic payback yarn.  And it all comes down to the savvy of Hill, an old school filmmaker who believed back then that a memorable story was only as great as the sum of it's parts – deformed or not, as a whole "Johnny Handsome" looks damn good.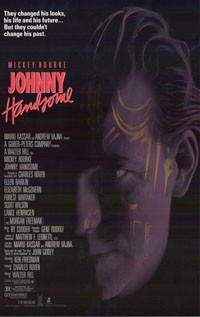 Title: "Johnny Handsome"
   Stars: 5
   Genre: Crime Drama/Thriller/Revenge Story
   Cast: Mickey Rourke, Morgan Freeman, Lance Henriksen
   Director: Walter Hill
   Rating: R
   Running Time: 94 Minutes
   Release Company: Carolco Pictures
   Website: http://www.imdb.com/title/tt0097626/