Forgotten Friday Flick - 'Black Book'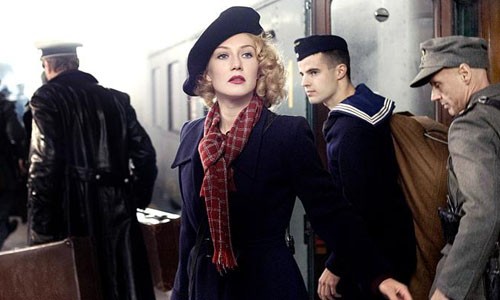 If the crappy new Colin Farrell helmed "Total Recall" has had any success, credit would have to be given to underrated Director Paul Verhoeven.  As the master behind the groundbreaking original 1990 version, Verhoeven took a story of sci-fi and sex and only made it look easy.  (And if you look at the new one you'll realize it's not!)  In any case, we're gonna head out of the US just like Paul did to show the brilliance of a man beaten down by the Hollywood system who fought back with stellar work – welcome to Forgotten Friday Flick!  This week we travel back to the Netherlands with the great Verhoeven for a passion project that only a crappy experience like Hollywood's "Hollow Man" could bring.  Sex, scandal and revenge on those nasty Nazis – only found in Verhoeven's personal..."Black Book."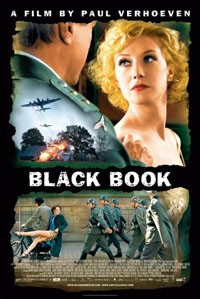 The main story framework here is basic – a Dutch singer whose family is killed by Nazi forces during WWII decides to join the resistance to get a little payback.  She seduces a local SD commander in an attempt to bring down the very gents who gunned down her kin. 
I'm of course simplifying a saga-esk story that within "Black Book" has a very rich historical character driven feel.  (It is based on a true story after all!)  Under the authentic direction of Verhoeven, every element of the period is lushly brought to life – from the costumes to the accents.  But even within the framework of WWII, the European sensibility of Verhoeven is alive and well.  Sexual trysts that elicit both sensuality and fear, violence that cuts to the core and disturbing visual imagery (the whole feces scene is a tough watch!) all work here to show why the Dutch director is a master of pushing the movie envelope and why we love him for it.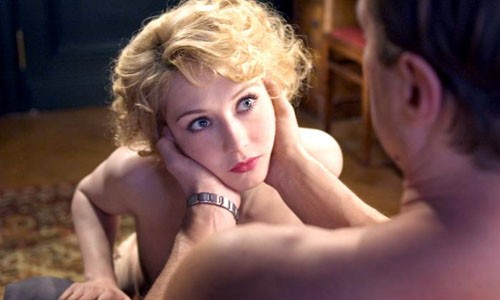 But to be fair Paul is helped by the riveting performance by his leading lady Carice van Houten, who plays innocent, sexy, devious, dangerous and helpless all within the same movie.  It's quite a character feat and seemingly provides the engaging anchor for the vast and epic like picture – you care what happens to her.
I for one applaud the decision of Verhoeven to wisely exit the burden heavy Hollywood and go back home to make films his way.  (And he certainly proved he still had the cinematic stuff!)  For true fans of his work (yes those who remember such treats as "Soldier of Orange" and "The 4th Man!") "Black Book" is a reminder that you can't keep a good filmmaker down.  Part war epic, part espionage thriller, the film is classic Verhoeven – welcome home Paul, welcome home.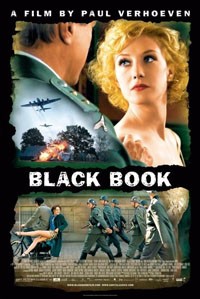 Title: "Black Book"
   Stars: 5
   Genre: Thriller/Drama
   Cast: Carice van Houten, Sebastian Koch, Thom Hoffman
   Director: Paul Verhoeven
   Rating: R
   Running Time: 145 Minutes
   Release Company: Sony Picture Classics
   Website: www.sonyclassics.com/blackbook