Forest Whitaker's Diet Secret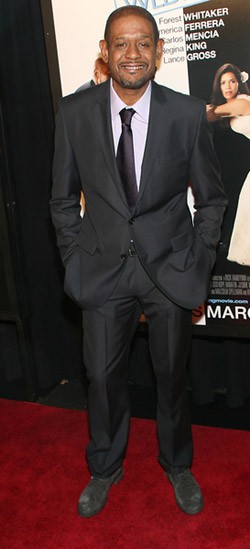 Forest Whitaker has shed 80 pounds since becoming a vegetarian three years ago. The "Last King of Scotland" star, 48, was required to pile on the pounds for his role as Ugandan dictator Idi Amin in the 2006 film, and decided to give up meat in 2007 in a bid to get back into shape.
 
Whitaker has slimmed down considerably thanks to a new exercise regime and his healthy eating has paid off so much, he's even considered cutting out dairy produce from his diet too.
 
A close pal tells the National Enquirer, "Forest will turn 49 in July, and he had a lot of excess fat around his stomach...He's considering becoming a vegan, but for now he's just giving up meat."
 
The actor revealed he had adopted a vegetarian diet in 2007 when he shot an advertisement for animal rights group PETA.
 
In the ad, he said, "You may decide to go vegetarian for better health, for a better environment, or you can be like me and just decide you don't want to eat meat anymore."
A heavier Forest Whitaker in 2006: