Foreigner: Legendary Icons Rocked The Capitol Theatre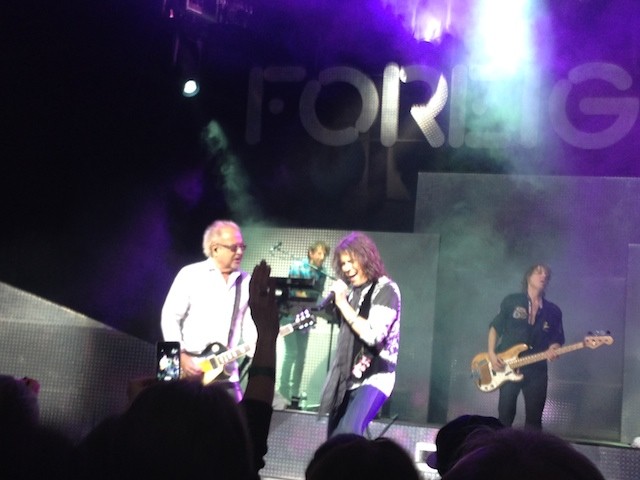 Legendary classic rockers, Foreigner performed for a sold-out audience at The Capitol Theatre in Port Chester, New York on Saturday night, (Feb 22) and they were smokin' hot!
Before the concert, all the VIPs (including myself) were treated to an intimate up-close and personal acoustic set at the theatre's smaller venue and bar, Garcia's and got our photos taken with the band! They were fantastic!  The sound system company, Bose was there to film and get some local fan reaction about the concert.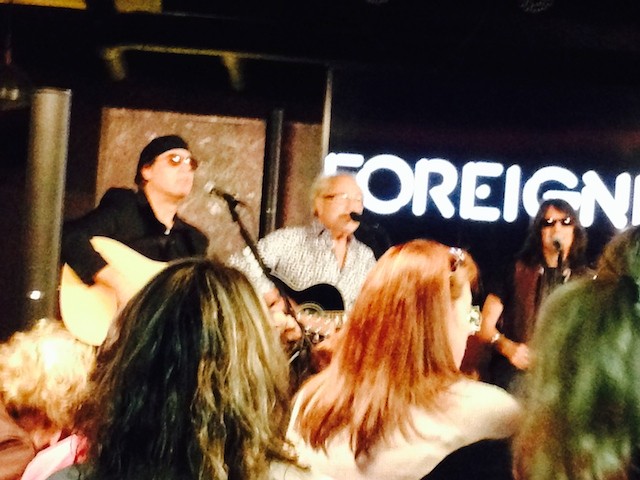 During the main event of the night, the band was 20-minutes late. Their adoring fans didn't seem to mind. When they finally arrived on stage, they blew everyone away! And the Capitol Theatre's sound system is by far the best in the music business as the theater is itself!
The general admission was a standing-room only floor and the seats were up in the loge and balcony. I was on the general admission floor, front and center to the band. The entire room was on their feet throughout the concert.
Lead vocalist Kelly Hansen knows how to get the crowd going! He's a real showman and is unstoppable when he's live on stage. He's the total package of a genuine legendary rock star with his charming wit, sense of humor and style. He absolutely goes the extra mile to see that no one in the house is still sitting in his or her seat! 
The band performed many of their famous hits, "Cold as Ice," "Feels Like the First Time," "Urgent," and "Hot Blooded."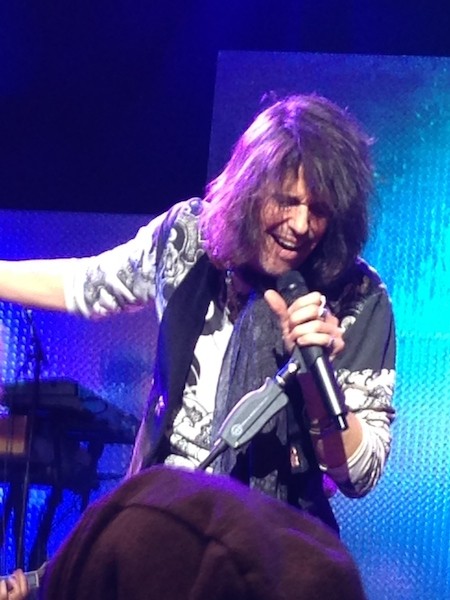 Waiting For A Girl Like You" "Dirty White Boy" "Juke Box Hero" "Long, Long Way From Home," "Head Games," "Double Vision" to their classic ballad, "I Want To Know What Love Is," where Kelly said to the crowd, "I want to see everyone out there touch somebody but not inappropriately!" (He joked!) during "I Want to Know What Love Is."
Other band members, founder Mick Jones (guitar), Tom Gimbel (saxophone, flute), Jeff Pilson, (bass guitar backing vocals) Michael Bluestein, (keyboards) Chris Frazier (drums, percussion) were all superb and top notch playing live. The band's second lead guitarist, Bruce Watson was not present as he ocassionally fills in for Mick.  The band made sure that all the fans had a great time and it was a night to remember!
Foreigner will be back on the road with Styx and Don Felder for "The Soundtrack of Summer" tour beginning in May. Visit their website at foreigneronline.com.