Foreign Commercials Equal Cash, Embarrassing YouTube Replays For Major Stars

What do
Brad Pitt
,
Jodie Foster
,
Gwyneth Paltrow
and
Leonardo DiCaprio
have in common besides megawatt stardom, vast fortunes and acclaimed performances in hit movies? They've all starred in cheesy foreign commercials, pocketing major paychecks with every faltering stab at the phrasebook. And in the era of YouTube, they may be living to regret it.
High-caliber Hollywood stars have long looked to foreign lands - most notably Japan - for a quick day's work and some easy money.
John Travolta
dances with a soda can next to a swimming pool while synchronized swimmers wave their legs in the air.
Ben Stiller
parties with cheerleaders before conjuring up a bubble of energy drink to protect him from an angry football team. Even Queen of Pop
Madonna
can be seen battling an enormous golden dragon with a sword before downing a refreshing glass of sake.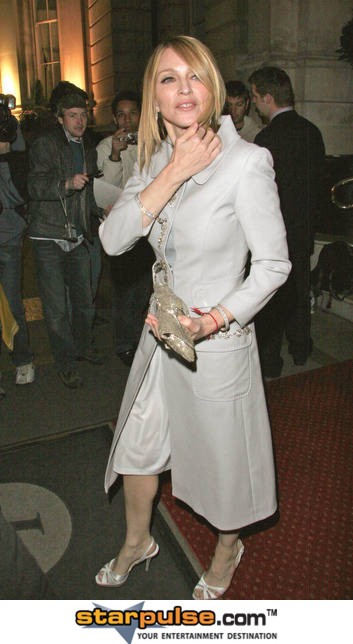 The sell-outs even gave rise to a major movie hit. When
Sofia Coppola
sat down to write 2003's
Lost in Translation
, which starred
Bill Murray
as a washed-up actor who supports himself starring in Japanese ads, she didn't have to look far for inspiration. Cousin
Nicolas Cage
starred in a series of commercials for a Japanese game called Pachinko, in which he dances with alien robots on a lonely dirt road. Sofia's father, legendary director
Francis Ford Coppola
, refused to appear in U.S. ads but happily shilled Japanese liquor brand Suntory.
Arnold Schwarzenegger
tried to keep his star turn in a commercial for the Japanese energy drink 'Vfuyy' away from U.S. audiences. Unfortunately for him, more than 150,000 people have viewed the clip on YouTube and seen the Governator morph from a nerdy mah-jong player into a flying, well-dressed hero who showers everyone with food while laughing maniacally.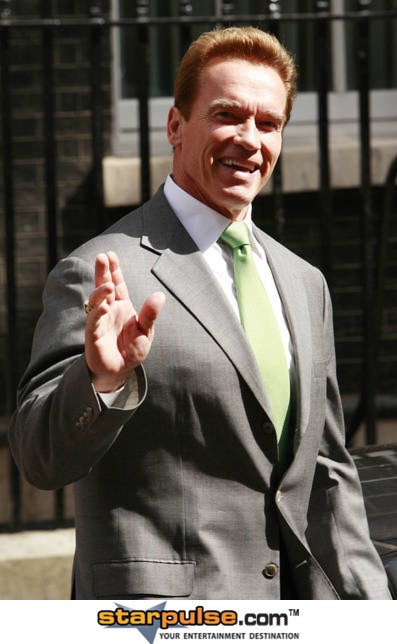 While Schwarzenegger reportedly signed a confidentiality clause aimed at keeping the Vfuyy clip away from the United States, he hasn't taken any action against the websites showing the spots.
A few stars have fought much harder to keep their commercials from viewers in the states.
Meg Ryan
and Leonardo Dicaprio both sent cease-and-desist letters to sites that streamed their embarrassing roles, threatening to sue if the clips weren't pulled. It's now harder to see DiCaprio star as a noodle-slurping detective for a credit card company or Ryan wax lyrical about Nescafe coffee.
Sadly for both, even their constant vigilance may not be enough because companies are looking beyond the grave for more accommodating star power. A digitally re-animated
Audrey Hepburn
is currently starring in a series of commercials for Japan's Kirin Royal Afternoon Tea. Raising the dead for a profit? Seems these foreigners have the Hollywood ethos all worked out.
Story by
Hailey Murray
Starpulse.com contributing writer
Watch These Celebrity Commercials Now!
-
Michael Jackson's "Love Scooter" - Japan
-
Hulk Hogan sells a... Japanese air conditioner?
-
Brad Pitt for Levi - Japan
-
Jodie Foster for Japanese cosmetics
-
Gwyneth Paltrow "Beanpole Clothing" Ad
-
Leonardo DiCaprio in Italian Telecom ad
-
John Travolta dancing for Japanese soda
-
Ben Stiller's crazy bubble soda ad - Japan
-
Madonna fights a dragon for booze - Japan
-
Nicolas Cage's robot dancing Japanese Pachinko ad
-
Legendary directors Francis Ford Coppola and Akira Kurosawa hocking Japanese booze
-
Arnold Schwarzenegger's trippy Japanese energy drink promo
-
Meg Ryan uses 'Navi Navi Dingo' to chase a falling star in Japan
-
Audrey Hepburn raises from the grave to sell Japanese tea